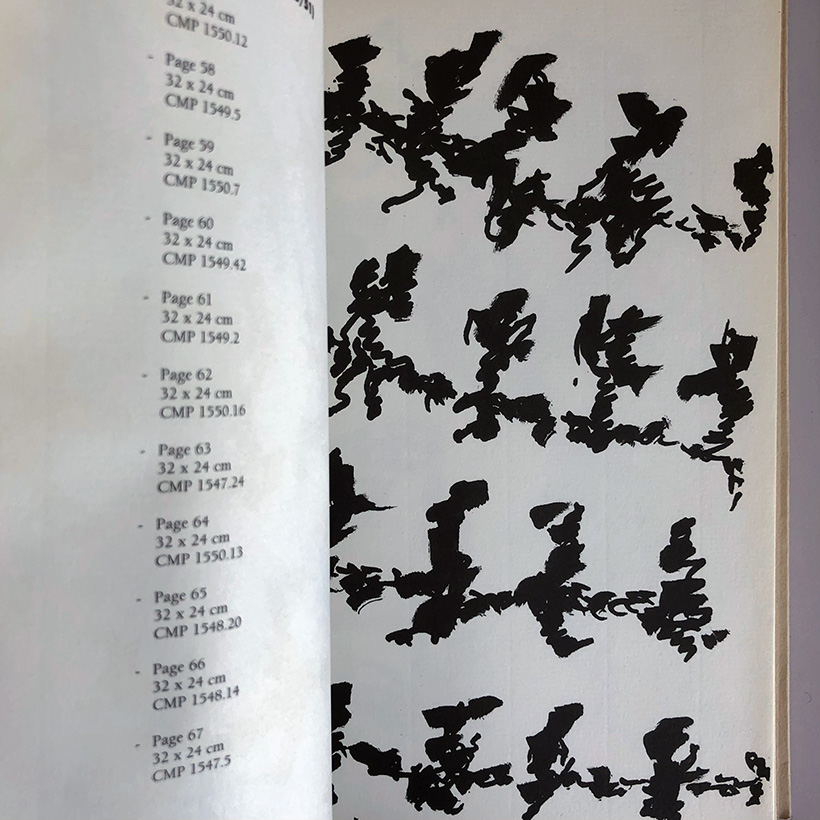 New in our Collectible catalogue:

Henri Michaux – Nantes 96
In 1996 three art galleries from Nantes, France, teamed up to organise a Michaux retrospective in their town. Galerie Covergence, Galerie Jean-Christian Fradin and Galerie Michel Luneau showed a variety of works ranging from frottages, pastels, oil and acrylic paintings, and drawings in ink or crayon covering a period from 1944 to 1983. Apart from reproductions of these works the accompanying catalogue contains an introduction by Michel Luneau, a biography and Michaux's poem <Libéré…>. This particular copy of the catalogue, made available from the Sea Urchin archives, is in fine condition and has no ownership or any other marks.