Various artists and poets
Publisher: Abracadabra (Marcello Angioni), Luxembourg
Year: 1978
Size: 210 x 150 x 5 mm
Languages: English & Italian
Pages: 72, offset printed & saddle-stitched
Editor: Marcello Angioni
Co-editors: Franco Beltrametti & Harry Hoogstraten
Design: Suse Hahn
Condition: Good, slightly discoloured cover.

€ 15.00
Postage & packing not included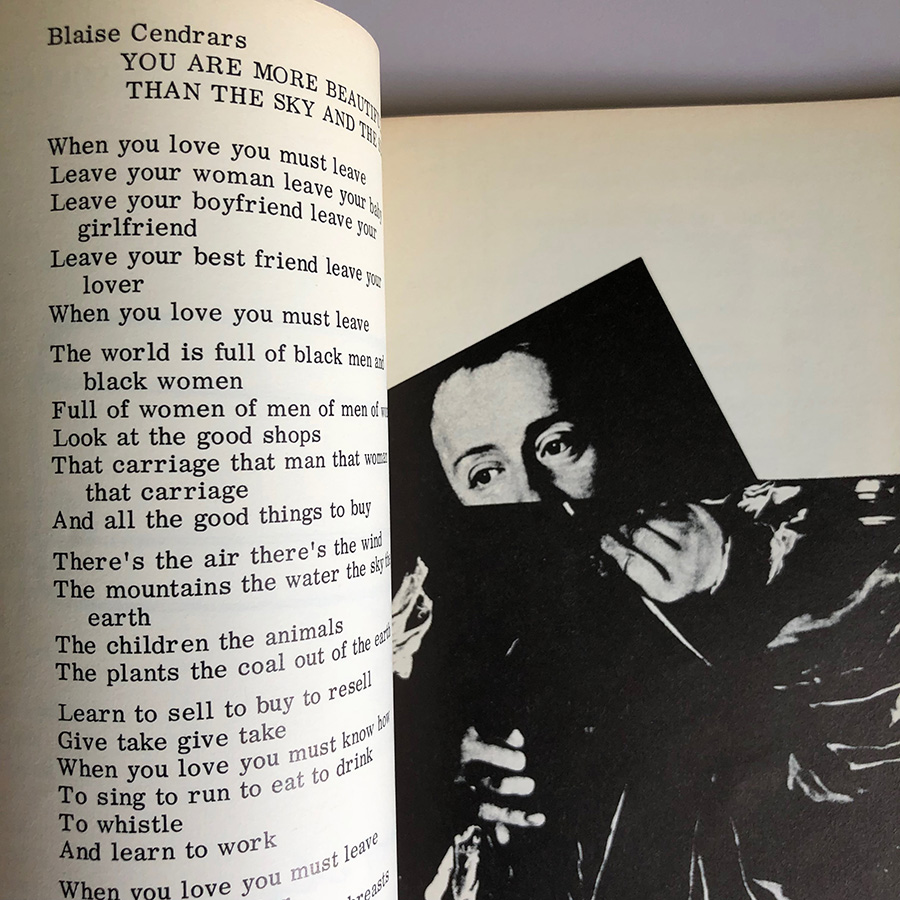 Abracadabra was an international magazine of poetry and arts that ran for 5 issues from 1977 to 1981. Editor-in-chief of the short-lived magazine was Marcello Angioni (1939), a Sardinian who had moved to Luxembourg and from there published Abracadabra with co-editors poet, artist and Swiss-Italian architect Franco Beltrametti (1937-1995) and Dutch photographer Harry Hoogstraten (1941). The magazine brought together a choice of American and European poets and artists, combining English and Italian poems and texts.
Abracadabra #3 was published in an edition 1000 copies in 1978 and contains contributions by Anne Waldman, Ted Berrigan, Dick Higgins, Jim Koller, Marcello Agnioni a.o. The condition of this copy is good with a slightly discoloured cover.