John Driscoll (1947) is an American composer who is a founding member of Composers Inside Electronics (CIE) and collaborated on David Tudor's Rainforest V starting in 1973. He has toured extensively in the U.S. and Europe with CIE, David Tudor, Phil Edelstein, Douglas Dunn & Dancers, Maida Withers & the Dance Construction Co. and as a solo performer. His work has focused on robotic instruments, music for dance and compositions and sound installations for unique architectural spaces. He's exhibited his sound installations at the Fridman Gallery (NY), the Museum of Modern Art (NY), Museum of Modern Art (Warsaw), Museum der Moderne (Salzburg), Lyon Biennale, Subtropics (Miami), Univ. of Maryland (College Park).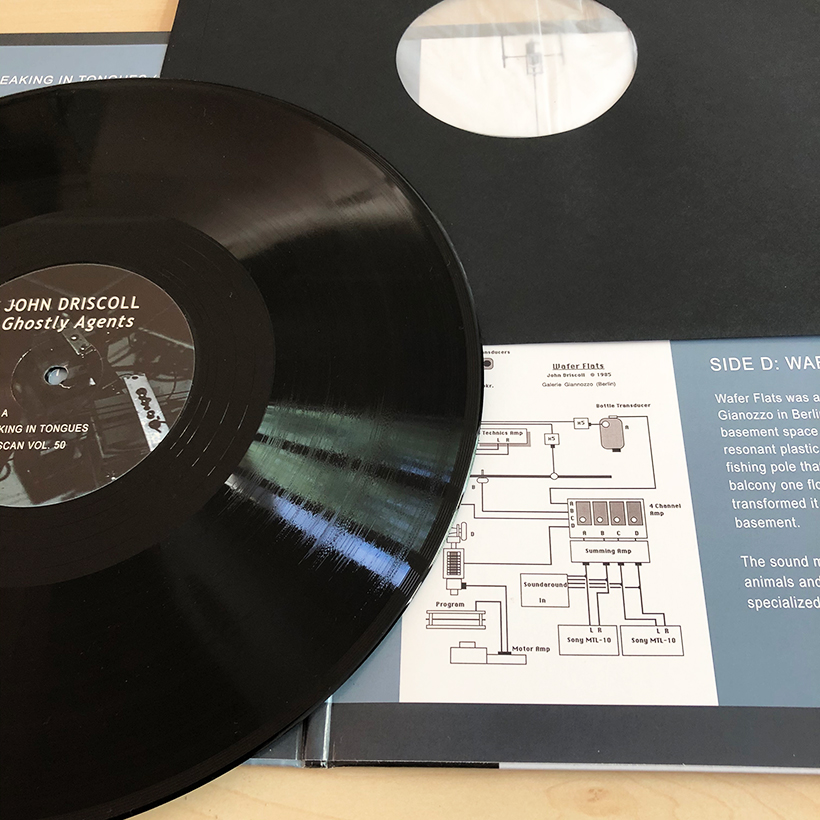 Driscoll has collaborated with Phil Edelstein on numerous works including their recent sound installation Cluster Fields. His collaboration with Edelstein on Rainforest V (variations 1-4) has resulted in acquisitions in the collections of Museum of Modern Art (NY), Museum der Moderne (Salzburg), Arter Museum (Istanbul) and Musée d'art Contemporain (Lyon).
For the first time on vinyl, this essential release includes four key audio works spanning an era from 1979 to 2018: Speaking in Tongues (2018), Ebers & Mole, Part 2 (1979), Stall (1981) and Wafer Flats (1985).