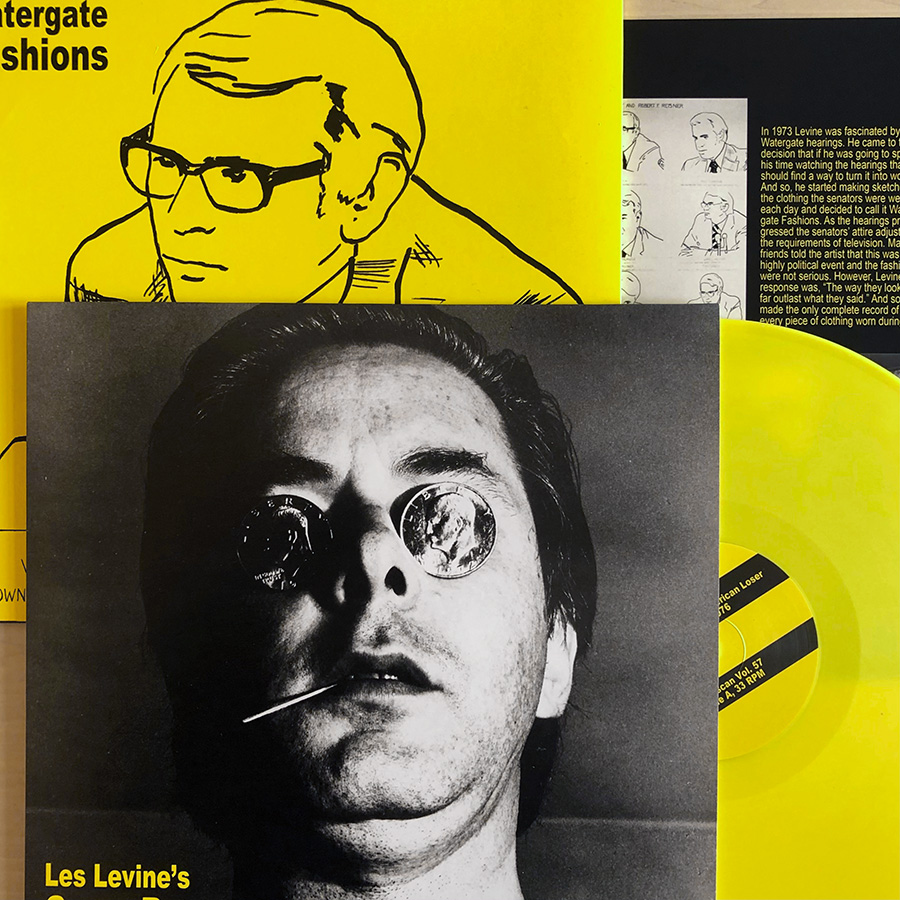 Slowscan releases extraordinary Les Levine album:
Les Levine – Game Room / A Tribute to the great American Loser
American conceptual artist Les Levine (Dublin, 1935) is considered the founder of media art and invented the terms transmedia, camera art, disposable art, media sculpture, software art and body control systems. The A-side of Slowscan Vol. 57 consists of a recording used in Levine's 1976 installation Game Room at California State University, which was also shown at the M.L. D'Arc Gallery in New York the next year. The installation, the full title of which is Game Room: A Tribute to the great American Loser, consisted of 50 pinball machines and a recorded chorus of voices that shouted at people playing the machines: "Lose, lose, lose. You are going to lose. You're a loser. L-O-S-E LOSE!". This mantra of discouragement can now also be enjoyed in the privacy of your home.
The B-side is a work of art that developed during the Watergate hearings of 1973. During the televised hearings Levine made daily sketches of the clothes the witnesses were wearing and named the series of sketches Watergate Fashions. He then recorded on tape detailed descriptions of the way the witnesses dressed stating that "The way they look will far outlast what they said". And how right he was.
Of the 250 copies that have been pressed of this extraordinary album, 30 are yellow vinyl. Available from Sea Urchin are the yellow vinyl albums as long as they last. Read more & order →