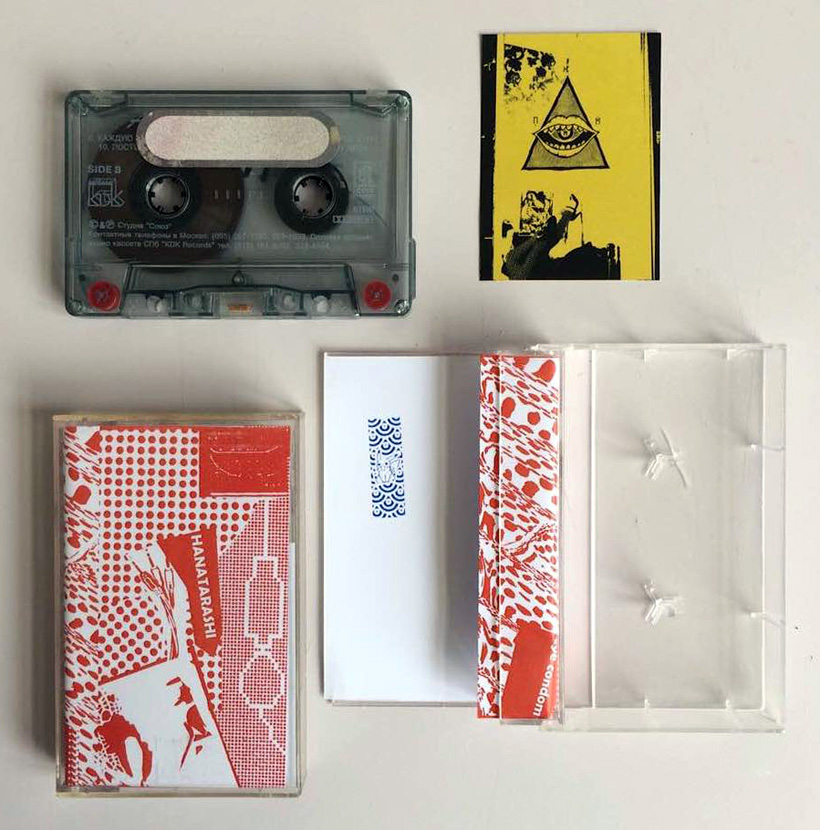 New from Post-Materialization Music, St. Petersburg:
Hanatarash – Eye Condom Cassex Assette

The legendary Japanese noise band Hanatarash was formed by Yamantaka Eye and Mitsuru Tabata in Osaka in 1984. Their live shows with the unpredictable and machinery wielding Yamantaka Eye as a frontman were such violent and dangerous events that they were soon banned from most Japanese venues.
This Post-Materialization Music cassette is a re-release of a cassette that Philipp Volokitin put out on his Monopolka label from St. Petersburg in 2007. The Monopolka cassette itself was a re-release of a cassette published on the Japanese Murderous Tapes label in 1986. It captures Hanatarash in full swing. The cassette, recorded late in 1985, opens with a traditional Japanese piece of music but soon switches to harsh noise larded with Yamantaka Eye's undermining microphone work, varying from obscene whispers to wild grunts and growls. Invite this noise orgy to your home and witness how your place is ruthlessly torn down by Yamantaka Eye's backhoe.