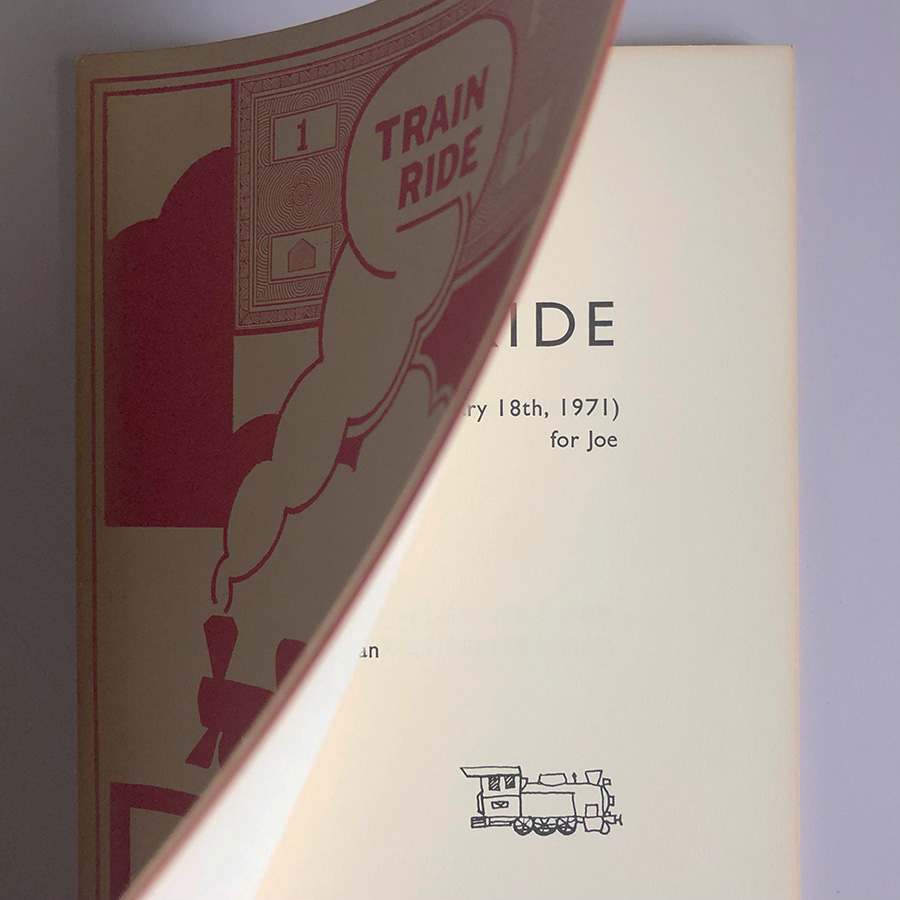 New in our Collectible catalogue:

Ted Berrigan (1934-1983) was an American poet associated with the second generation of the avantgardist New York School. He served in the US army for three years before taking a B.A. in English at the University of Tulsa, Oklahoma in 1959. Berrigan, who considered himself a late Beat poet, was active in Chicago for a number of years before he relocated to New York City in the early 1960s. There he published and edited various books and his C Magazine, collaborated with other poets and artists and experimented with the traditional sonnet as a mold for his expressionist and innovative poetry. Berrigan's notorious diet of Pepsis, amphetamines and Chesterfield cigarettes combined with his relentless literary activities took a heavy toll on his health and led to an untimely death at the age of 48.
Berrigan's long poem Train Ride was published in a first letterpress edition of 1500 copies by A. Levitt's Vehicle Press in 1971. The full title of poem is Train Ride (February 18th, 1971) and is dedicated to Berrigan's friend Joe Brainard, who provided the cover art of the edition. In the poem, written during a train ride between New York and Providence, Berrigan addresses Brainard while freely musing on sex, money, mutual friends, pills and their friendship. The condition of this copy of the Berrigan classic is very good, except for the smoke stained cover.