Various artists and authors
Publisher: Stroker, New York
Year: 1981
Size: 216 x 140 x 4 mm
Language: English
Pages: 44, offset printed & saddle-stitched
Editor: Irving Stettner, Assistant editor: Andrew Makowsky
Co-editors: Sava Nepus & Stephen DiLauro
Cover art: Tommy Trantino
Condition: Fair, cover smoke stained.

€ 10.00
Postage & packing not included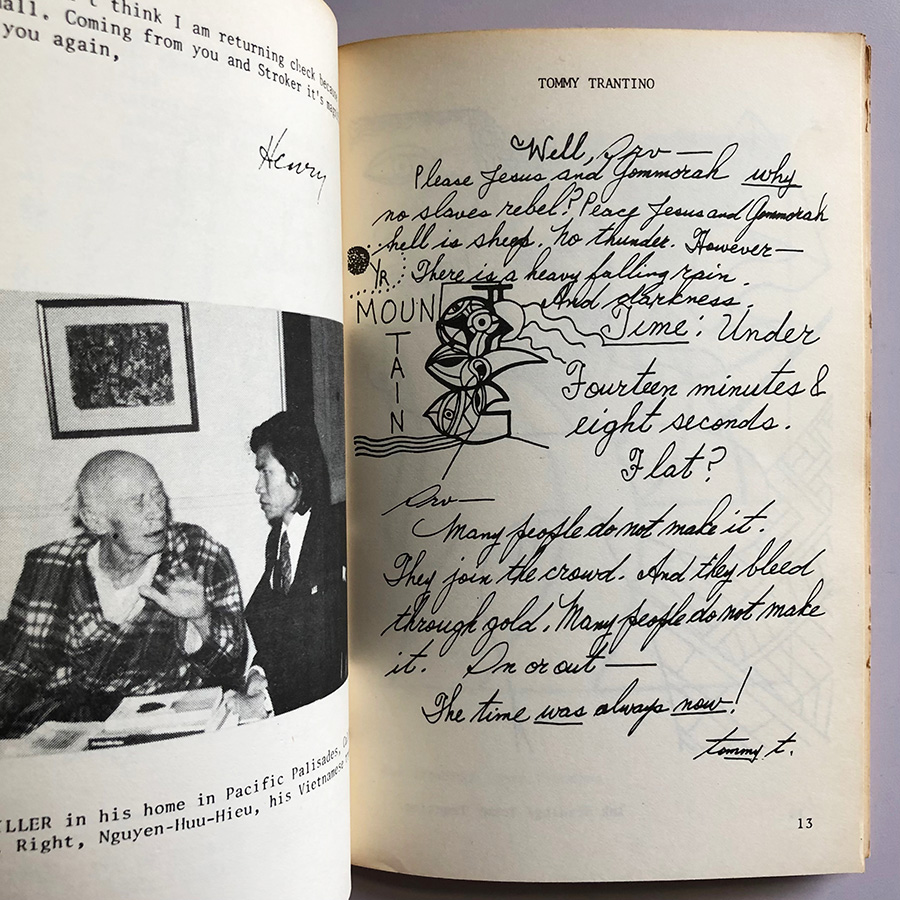 Stroker was a magazine of literature and arts that ran from 1974 to 1994. It was published from New York – and later from Nagano, Japan – by American artist and author Irving Stettner (1922-2004). Stettner, a friend of Henry Miller's, lived many years as an ex-pat in France, Morocco, Japan and other countries. Apart from Henry Miller, who contributed to Stroker during the last two-and-a-half years of his life, leading authors such as Paul Bowles and Charles Bukowski had works published in Stettner's magazine.
Stroker #19 was published from New York in 1981. It contains contributions by Irving Stettner, Henry Miller, Mohammed Mrabet (in a translation by Paul Bowles), Seymour Krim a.o and drawings by cop-killer/outsider artist Tommy Trantino. The condition of this particular copy is fair with a smoke stained cover.