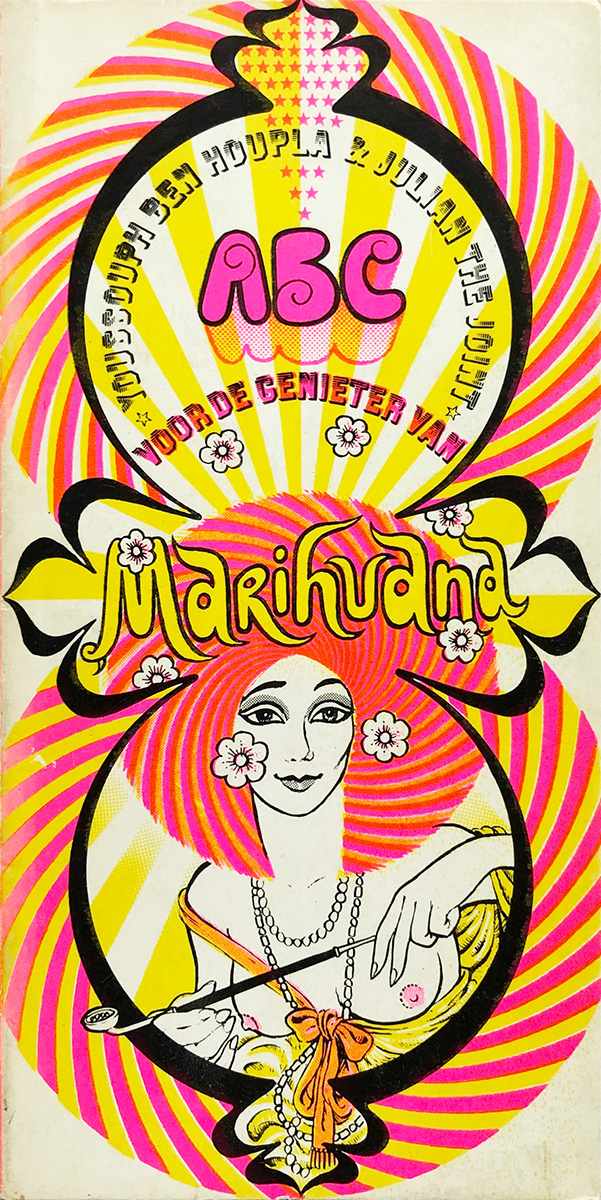 New in our Collectible catalogue:
Youssouph Ben Houpla & Julian The Joint – ABC voor de Genieter van Marihuana
This 1968 user's guide for smokers of marihuana and hashish was Jules Deelder's first published book. Written under the telling moniker of Julian The Joint and illustrated by his friend and partner-in-crime Rob Peters (aka Youssouph Ben Houpla), this handsome guide leads the reader through an ABC of cannabis in a heavy fog of smoke, laughter and relaxation. Because of being Deelder's first book, its optimistic views of cannabis use, its provocative and anti-authoritarian stance and its good quality printing this little book counts as a gem among the Dutch countercultural publications of the period.
The condition of this copy is very good with only the slightest staining and wear of the cover and spine. It was signed by Jules Deelder in June 2013.