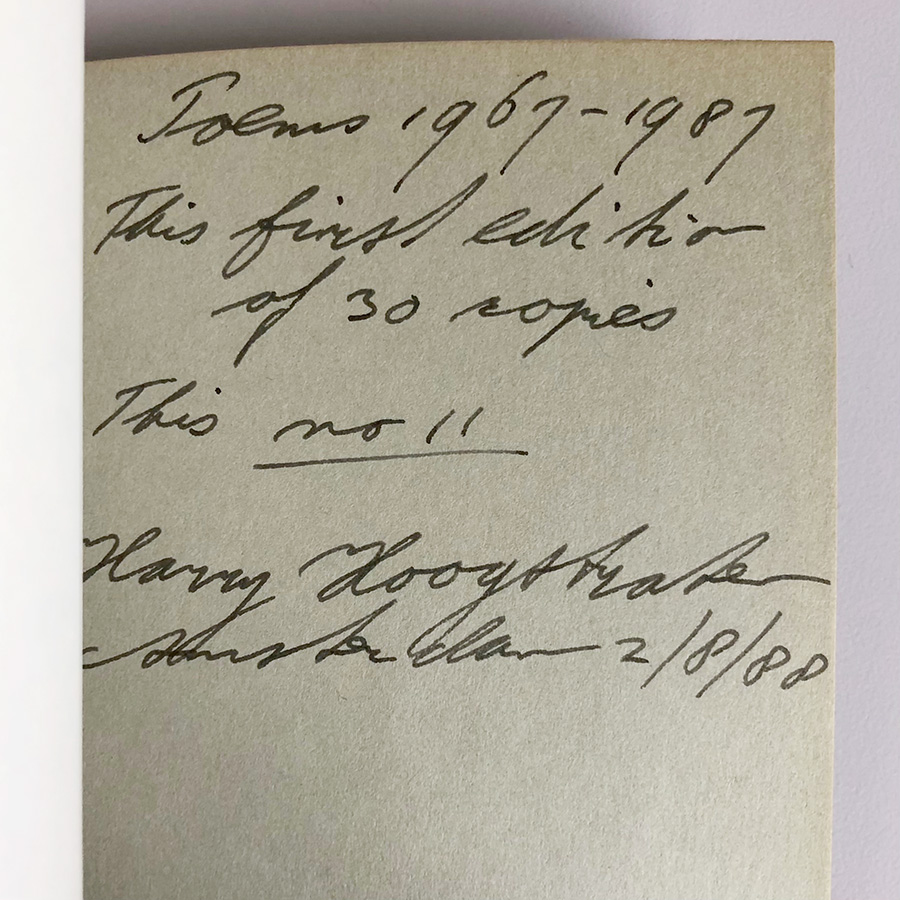 New in our Collectible catalogue:

Harry Hoogstraten – The Organ Works of Johann Sebastian Bach
In 1988 Harry Hoogstraten compiled poems that he had written from 1967 to 1987 in his independently published edition The Organ Works of Johann Sebastian Bach. Hand made in an edition of 30 copies only, each provided with a hand written colophon, signature and number, this xeroxed and Japanese bound edition is a handsome and almost impossible to find treasure. This particular copy is number 11 and is in fine condition except a slightly discoloured cover near the spine.
The irrepressible poet and artist Harry Hoogstraten (1941) was born and raised in Amsterdam. In the 1960s and 1970s Hoogstraten travelled extensively in Japan, the US and Europe and befriended fellow-travellers such as artist Daan van Golden, poet Franco Beltrametti and jazz saxophonist Steve Lacy. Hoogstraten co-organised Ben Posset's One World Poetry festivals in Amsterdam, co-edited Marcello Angioni's Abracadabra magazine, ran his own magazine Mandala from Amsterdam and formed a connection for visiting poets, whom he photographed extensively and sometimes collaborated with. Hoogstraten is still one of Holland's best kept secrets.