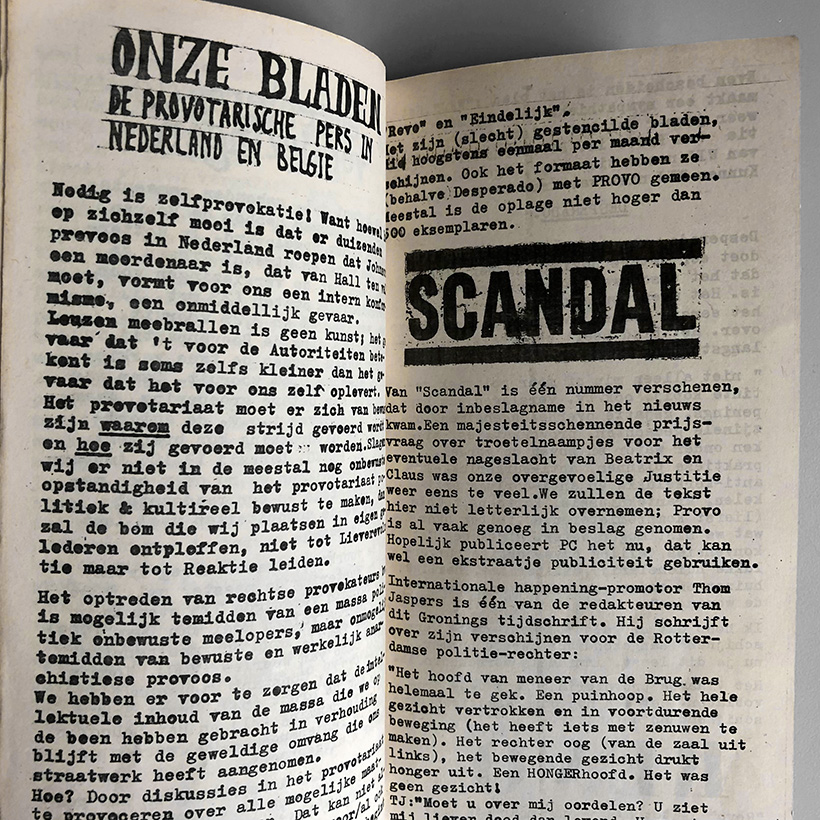 New in our Collectible catalogue:
Provo was a Dutch countercultural movement that was mainly active in Amsterdam in the mid-1960s. Evolved from Robert Jasper Grootveld's anti-smoking happenings in the Dutch capital and the anti-nuclear and anarchist movement (in the persons of Roel van Duyn and Rob Stolk), Provo was founded in 1965. Only active until 1967, the movement opened up new perspectives, developed alternative ways of living, raised environmental awareness, made inventions, and exposed the establishment as rigid, colonial and outdated through playful and humorous provocations. Provo combined subversion with an irrepressible DIY mentality and proved a powerful cocktail that changed Dutch society for good.
The first of fifteen mimeographed Provo pamphlets appeared on 12 July 1965. Provo #10 was published on 30 June 1966 and it is from this issue that a copy has been made available from the Sea Urchin archives. The condition of this copy is very good with only minor staining and wear.