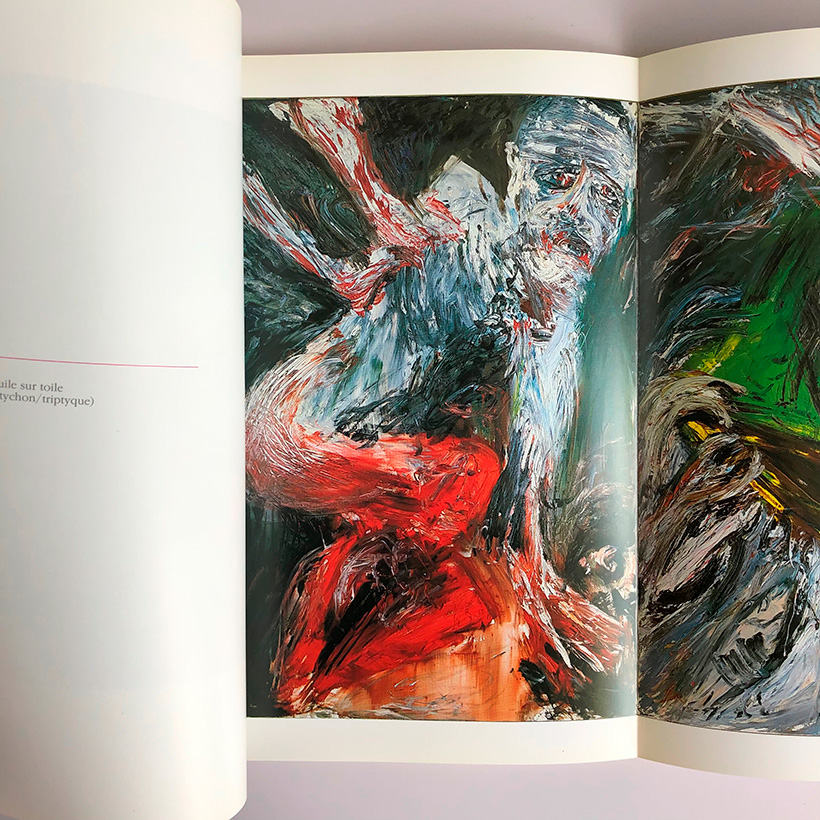 New in our Collectible catalogue:
Martin Disler – Essen/Paris 1985
Martin Disler was a self-taught Swiss painter, draughtsman, sculptor, author and publisher. Born into a family of gardeners in the canton of Solothurn in 1949, Disler attended a boarding school in Stans, from which he was expelled in 1968. The following year he had his first studio in Solothun together with the painter Agnes Barmettler, whom he married in 1970. After having travelled extensively to Italy, France and the USA with his friend and colleague Rolf Winnewisser, he divorced Agnes Barmettler in 1977 and moved to Zürich. His solo exhibition at Kunsthalle Basel in 1980 led to an international breakthrough. Acclaimed exhibitions of his work – which was associated with the neo-expressionist Neue Wilde – followed in Italy, Switzerland, France, the USA and The Netherlands. In 1980 Disler met his future wife Irene Grundel and the next year he founded, together with the painter Dieter Hall, his short-lived publishing house Nachbar der Welt. After having lived and worked in the Dutch town of Harlingen for one year and having been included in Rudi Fuchs's Documenta 7 in 1982, he relocated to Paris in 1983. In 1985 Disler and his wife Irene Grundel returned to his native Switzerland, where he died of a stroke in 1996, aged 47.
Disler's richly illustrated catalogue Essen/Paris 1985 was jointly published by Museum Folkwang Essen and Musée d'Art Moderne de la Ville de Paris. This particular copy is in very good condition without ownership marks or other inscriptions. The cover has two small stains on the back and the spine is slightly discoloured. With German and French texts by Zdenek Felix, Suzanne Pagé, Démosthènes Davvetas, this catalogue presents the reader with an extensive overview of a vital period in Disler's work.