Various artists: Stan Brakhage, Fielding Dawson, Piero Heliczer, Gary Snyder et al.
Privately published. Editors: Clark Coolidge & Michael Palmer
Year: 1964
Size: 215 x 137 x 7 mm
Pages: 98, mimeographed and saddle-stitched
Language: English
Artwork: Nicholas Dean, Fielding Dawson, Betsy Garrett Bang
Condition: Cover has sticker damage and some shelf wear.
Otherwise very good and clean copy.

€ 25.00
"The first push towards Joglars came in the summer of 1963 at Vancouver in Warren Tallman's kitchen. Charles Olson was telling a bunch of young poets how we ought to start a magazine to publish poets' correspondence, specifically that between Charles and Bob Creeley. So Fred Wah, Michael Palmer, and I began discussing a possible three-way editorship. But when we all got home the plan broke in two, Fred starting Sum in New Mexico and Michael and I Joglars from Cambridge (MP) and Providence (CC). We did the first two issues together and then I did the third one myself when Michael went to Europe. The title came from Michael, and his interest in the Troubadours. Like most starting poets I think we wanted primarily to find and show more of the work we were fascinated with (it was such a rich period, compared to now) plus get in touch with the poets who were writing it. Issue 3 shows my increasing interest in the younger New York School poets, and a brief brush with the Concrete movement. And now it strikes me as odd that we didn't publish Olson in the magazine. Or Creeley. A life of its own." (Editor Clark Coolidge in 1997)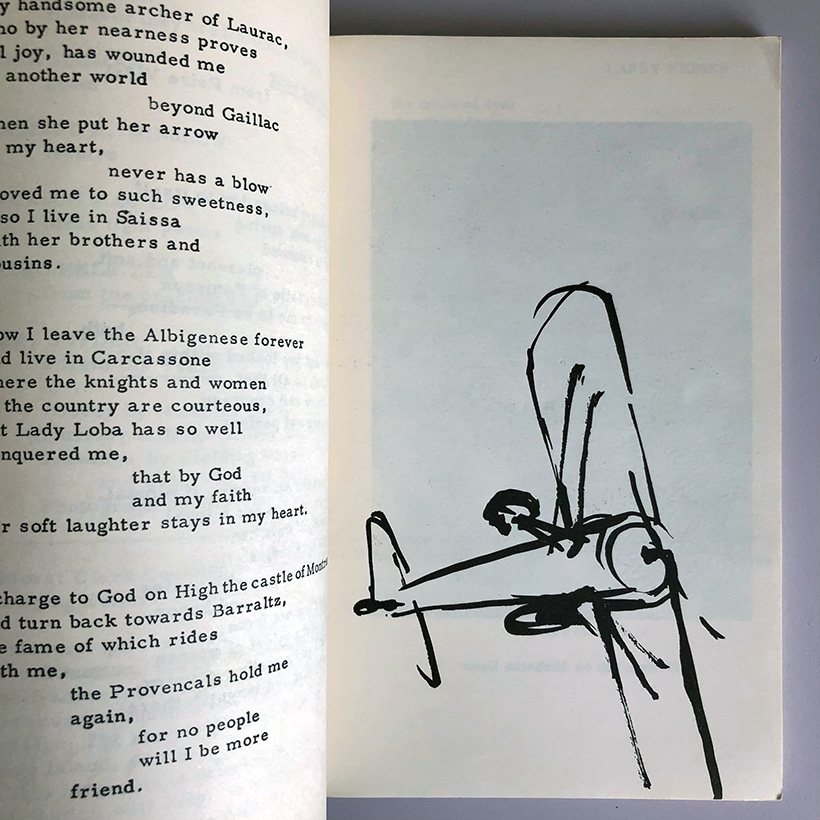 Joglars Volume 1, Number 2 was published by Clark Coolidge and Michael Palmer in the Winter of 1964. Among the 16 contributors to this short-lived literary magazine are Stan Brakhage, Fielding Dawson, Piero Heliczer, Gary Snyder and Michael Palmer himself. The artwork was provided by Nicholas Dean, Fielding Dawson and Betsy Garrett Bang. The cover of this copy has some sticker damage and shelf wear but otherwise it's in very good condition.