For most of his life, Ace Farren Ford has stretched the limits of sounds and visuals to a point beyond reasonable identity. A founding member of the Los Angeles Free Music Society (LAFMS) and a very early member of the pioneer noise rock band Smegma, he has played with such varied ensembles as Crowbar Salvation, Rancid Vat, the Mystery Band, EXP, Heltir, AIRWAY, the Hangar Quartet, DAFT, the Artificial Art Ensemble and has performed with John Wiese and GX Jupitter-Larsen. He has written 4 books of his poetry & has been a tattooist since 1994.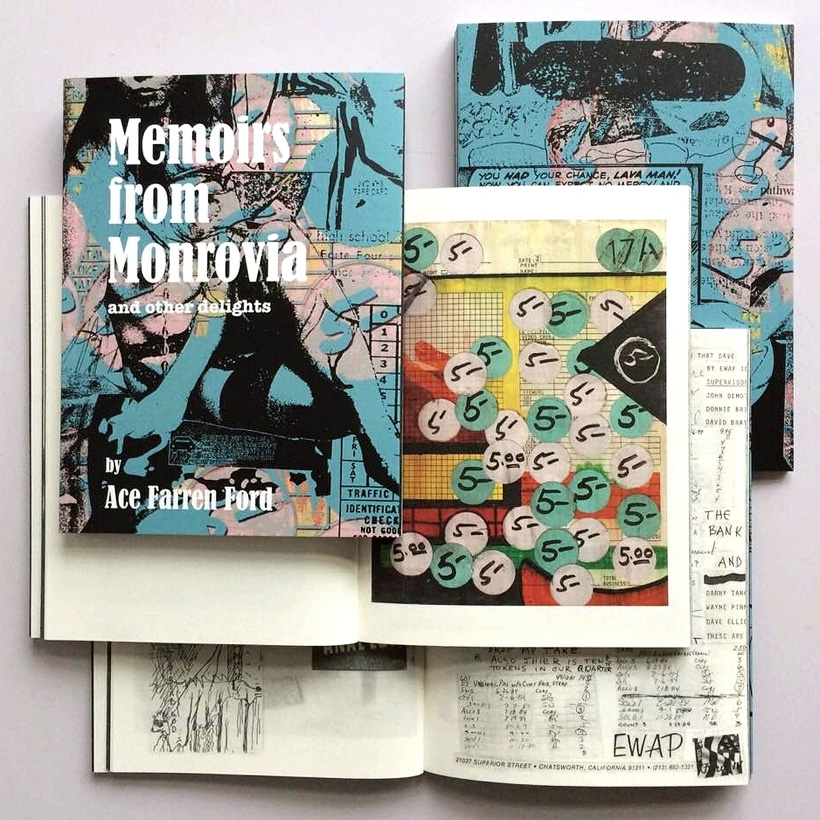 Memoirs From Monrovia (and other delights) is a compilation of collages, reminders, notes, poetry and cut-up texts that Ace Farren Ford produced and collected during a stint as a porn shop assistant in Monrovia, California from 1982-1984. This handsome edition contains candid, ingenious and often hilarious material, some of which Ace published privately in editions of 10 copies shortly after his lay-off from the job in 1984. The existing Monrovia material has now been compiled and introduced by Ace for a joint edition by Moloko Plus from Schönebeck, Germany and Sea Urchin, Rotterdam. The book, beautifully designed by Anneke Auer, has been offset printed in a limited run of 120 copies.
Memoirs From Monrovia is sheer delight retrieved from the counter of a 1980s adult bookstore. 'For those of you who would like to know the surreal experience of those days, this is as close as you are likely to get', Ace concludes.