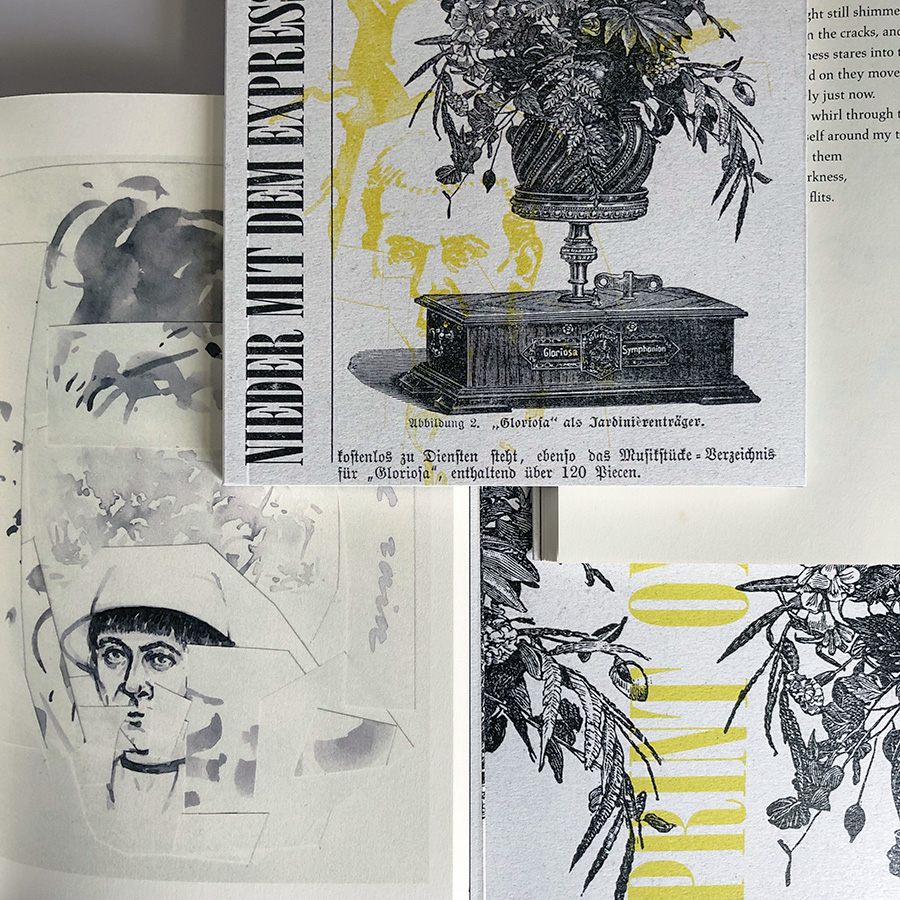 FALL, subtitled Down with Expressionism! / Nieder mit dem Expressionismus!, is a compilation of expressionist poems in English translations and in their original languages. The English translations of the twenty poems and the nine illustrations that accompany them, were done by Ben Schot. Elegantly designed by Robert Schalinski, the book is another fine publication in Moloko Plus's expressionist series. A text by Alfred Lichtenstein on one of the flaps of the cover, written at the age of twenty-five shortly before his death on one of the battlefields of World War I, serves as a motto to these 20th-century poems, which have lost none of their radicalness and power since they were first published:
The only solace is: to be sad. When sadness degenerates into despair, you should become grotesque. You should go on living for the hell of it. Should try – recognising that existence only consists of brutal and vile hoaxes – to find uplifting.
FALL contains works by George Bacovia, Albert Ehrenstein, Yvan Goll, Henriette Hardenberg, Emmy Hennings, Georg Heym, Erna Kröner, Else Lasker-Schüler, Alfred Lichtenstein, Gustav Sack, Dimitrie Stelaru, August Stramm and Georg Trakl.