Les Levine was born in 1935 in Dublin, where his mother made a living as a hairdresser and his father worked as a furniture designer. As an 8-year-old kid, Levine was introduced to art by W.B. Yeats's younger brother Jack, with whom he remained friends until the latter's death in 1957. As a teenager Levine moved to London, where he received his initial artistic training at the Central School of Arts and Crafts. After having graduated in 1960, he moved to Toronto where he studied at the New School of Art under the painter Mashel Teitelbaum a.o. Four years later he relocated to New York and became a resident artist at the Nova Scotia College of Art and Design in Halifax in 1973. Levine developed into one of the first artists to implement video, television and the telephone into his works. In 1983 he had his first one-man show at David Mirvish Gallery, Toronto and the next year produced the short film Made in New York in collaboration with fashion designer Willi Smith. Since then he has had numerous exhibitions around the world, has written on art for various magazines and was awarded the National Endowment for the Arts Fellowship twice. He is considered the founder of media art and invented the terms transmedia, camera art, disposable art, media sculpture, software art and body control systems.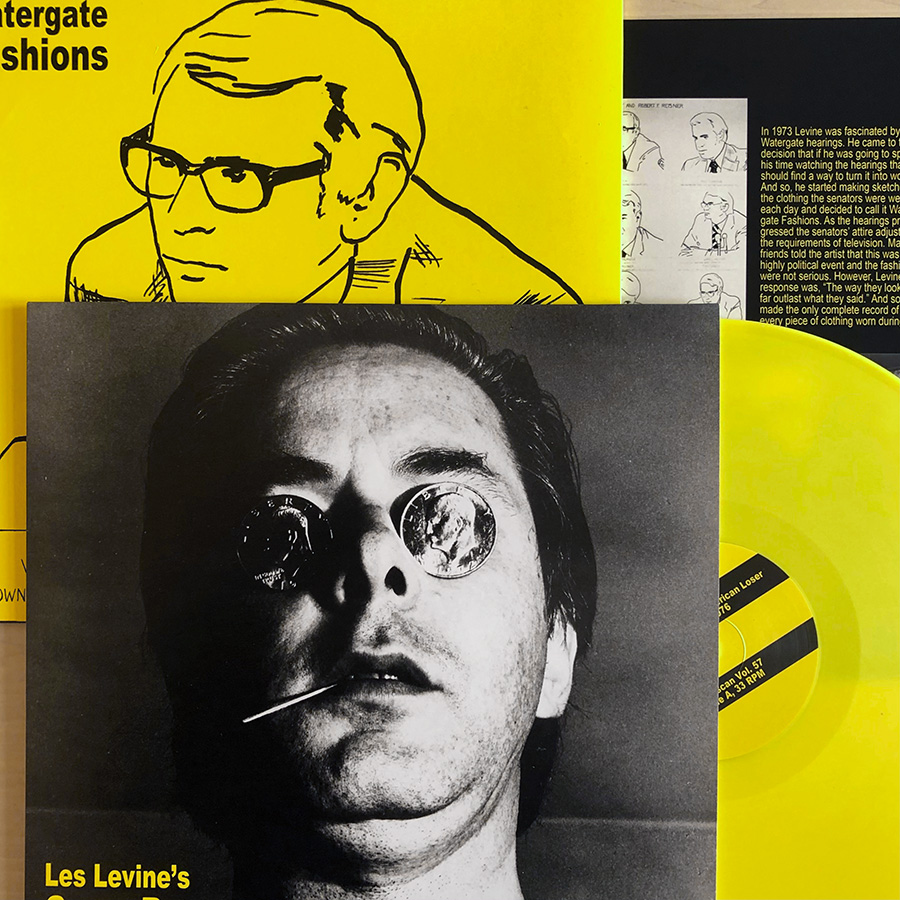 The A-side of Slowscan Vol. 57 consists of a recording used in Levine's 1976 installation Game Room at California State University, which was also shown at the M.L. D'Arc Gallery in New York the next year. The installation, the full title of which is Game Room: A Tribute to the great American Loser, consisted of 50 pinball machines and a recorded chorus of voices that shouted at people playing the machines: "Lose, lose, lose. You are going to lose. You're a loser. L-O-S-E LOSE!". This mantra of discouragement can now also be enjoyed in the privacy of your home.
The B-side is a work of art that developed during the Watergate hearings of 1973. During the televised hearings Levine made daily sketches of the clothes the witnesses were wearing and named the series of sketches Watergate Fashions. He then recorded on tape detailed descriptions of the way the witnesses dressed stating that "The way they look will far outlast what they said". And how right he was.
Of the 250 copies that have been pressed of this extraordinary album, 30 are yellow vinyl. Available from Sea Urchin are the yellow vinyl albums as long as they last.