Maja Ratkje and Joachim Montessuis teamed up several times in Oslo and Paris between 2008 and 2013. A selection of those sessions was mixed by Montessuis and released on vinyl on his Erratum label in 2013. The resulting Janus LP is a beautiful mix of vocal and electronic improvisations by the two artists. The untitled compositions on either side of the album have a distinct European feel, as if tapping into forgotten aspects of European folklore and calling to mind the fairy tales by the Brothers Grimm. Eerie, otherworldly and strangely seductive at the same time these compositions open up landscapes – woodlands, swamps, mountain ranges, vast heaths – populated by all sorts of earth creatures and spirits. Take a trip.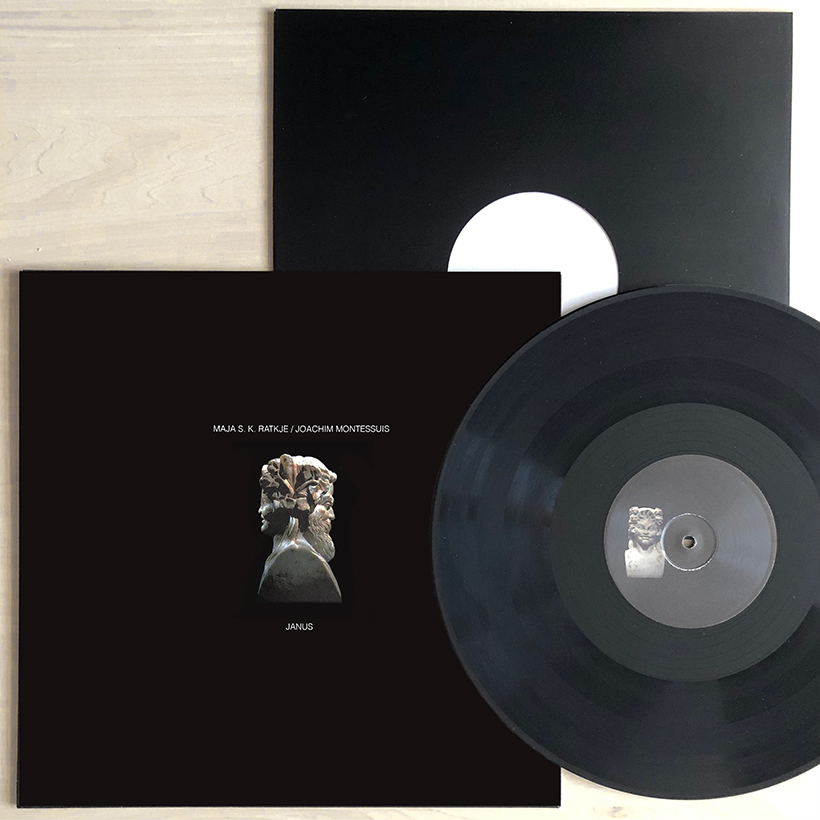 Maja Ratkje (1973) is a Norwegian vocalist and composer, who graduated from the Norwegian Academy of Music in Oslo in 2000. Ratklje performs as a solo artist, writes music for films and dance and theatre productions and is a member of the improvisational ensemble SPUNK. Together with Hild Sofie Tafjord she forms the noise duo Fe-mail and, again with Tafjord plus dancer Lotta Melin, the performance group Agrare. Already possessing an impressive reputation and release history as a solo artist, Ratkje has also collaborated with many other musicians, artists, ensembles and orchestras. To mention a few: Louis Andriessen, Klaus Huber, Lasse Marhaug, Bo Anders Persson, Engegårdkvartetten and the BBC Scottish Symphony Orchestra. Apart from her artistic activities Ratkje is also an active environmentalist.
Joachim Montessuis (1972) is a sound and visual artist from Paris, France. Central to his artistic practice are drones, noise, trance and the use of voice in combination with electronically generated amplification and alterations. Montessuis has collaborated with many leading artists in his field of interest, such as Henri Chopin, Charlemagne Palestine, Maja Ratkje and Phill Niblock. He has run his Erratum label since 1993 and teaches sound and intermedia art at HEAR.fr art school in Strasbourg.