Two cassettes have been added to our choice of Pigface Records releases: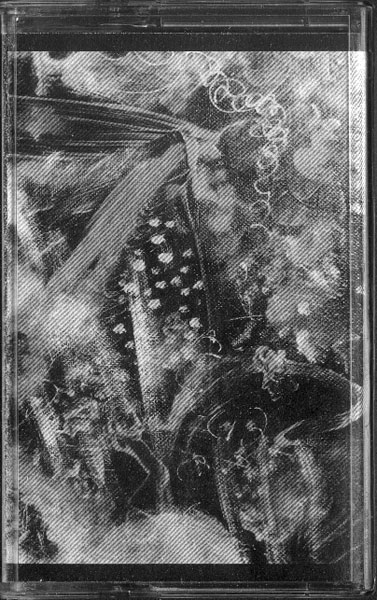 Lee Rockey – Sonic Explorer BRASS RING (Pigface 017)
Lee Rockey (1926-2002) was a swinging jazz drummer in the 1940s and 50s, who played with Herbie Mann and Neal Hefti among others. In the late 1960s – after he had moved from New York to Portland, Oregon – Rockey started playing a modified flat bridge violin, cello, oscillators, combined them with free drumming and used a Teac 2340 4-channel tape deck (as soon as those were available) to layer tracks in his own studio.
'Brass Ring' is one of the very rare finished and named compositions from that period. Smegma's Ju Suk Reet Meate released this unique piece from the late 1970s on Pigface Records. All instruments are played by Lee Rockey on this intense, multi-layered composition of avant-garde electronics, free jazz, and psychedelia. Rockey takes you on a trip across constantly shifting planes while being bombarded by an array of electronic sounds. The ride ends with the contrasting 'natural' sounds of a spoken outro and a recording of backyard birds.
---
This informal and improvised studio jam session of The Tenses (Ju Suk Reet Meate and Rock and Roll Jackie) and MSHR (Brenna Murphy and Birch Cooper) was recorded in 2012 at Smegma's studio in the Planet Purple Room, Portland. Ju Suk Reet Meate edited and mixed the recording and released it as Pigface 019 in 2013. MSHR's sculptural use of electronic sounds and The Tenses' deconstructionist and psychedelic approach of music blend perfectly into a strange, at times disconcerting but always otherworldly soundscape. Your machetes are no good in this colourful jungle. The only way out is to welcome the jaguar's teeth into your skull.