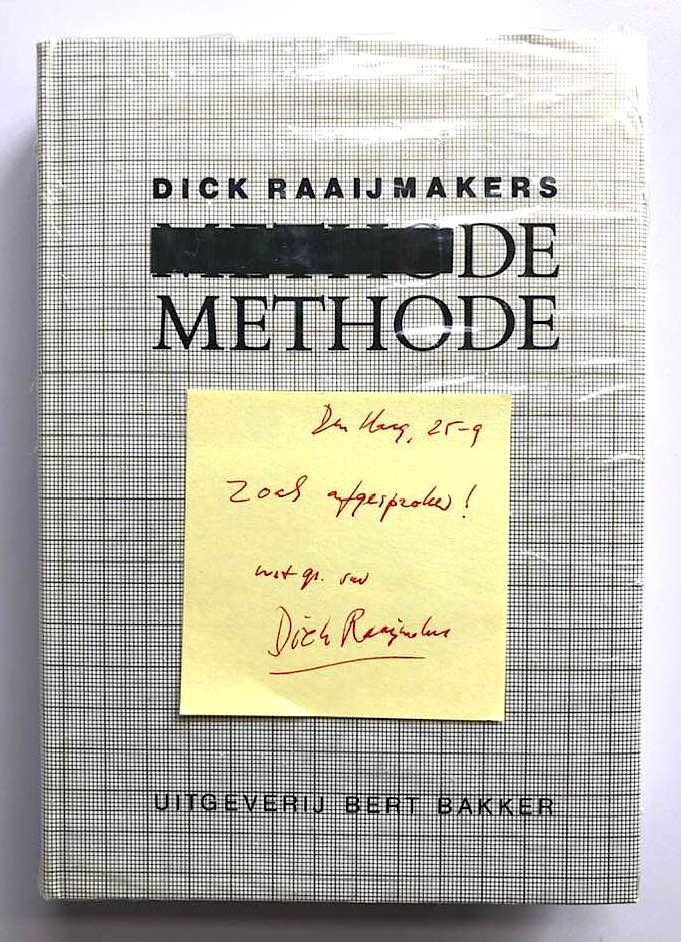 New in our Collectible catalogue:
Dick Raaijmakers (1930-2013) was a Dutch composer, theatremaker, theorist and teacher. Raaijmakers studied the piano at the Royal Conservatory of The Hague in the early 1950s before doing research at Royal Philips Electronics N.V. in Eindhoven. There Raaijmakers had the liberty to experiment with popular electronic music and became one of the pioneers in that field under the pseudonym of Kid Baltan. Raaijmakers worked as a scientific researcher at the University of Groningen for a couple of years before moving to The Hague in the early 1960s, where he founded a studio for electronic music and taught at The Royal Conservatory until his retirement in 1995. Raaijmakers's work varies from electronic pop music to cinematographic sound animations, electro-acoustic compositions and deconstructionist theatre pieces. Although much of his theoretical writings deal with interdisciplinary questions, his best-known work is De Methode, a rational yet poetic exploration of movement, cause and effect and how they are perceived.
This mint and still sealed copy of the rare first printing of De Methode was gifted by Raaijmakers himself and comes with a hand written note from the author.