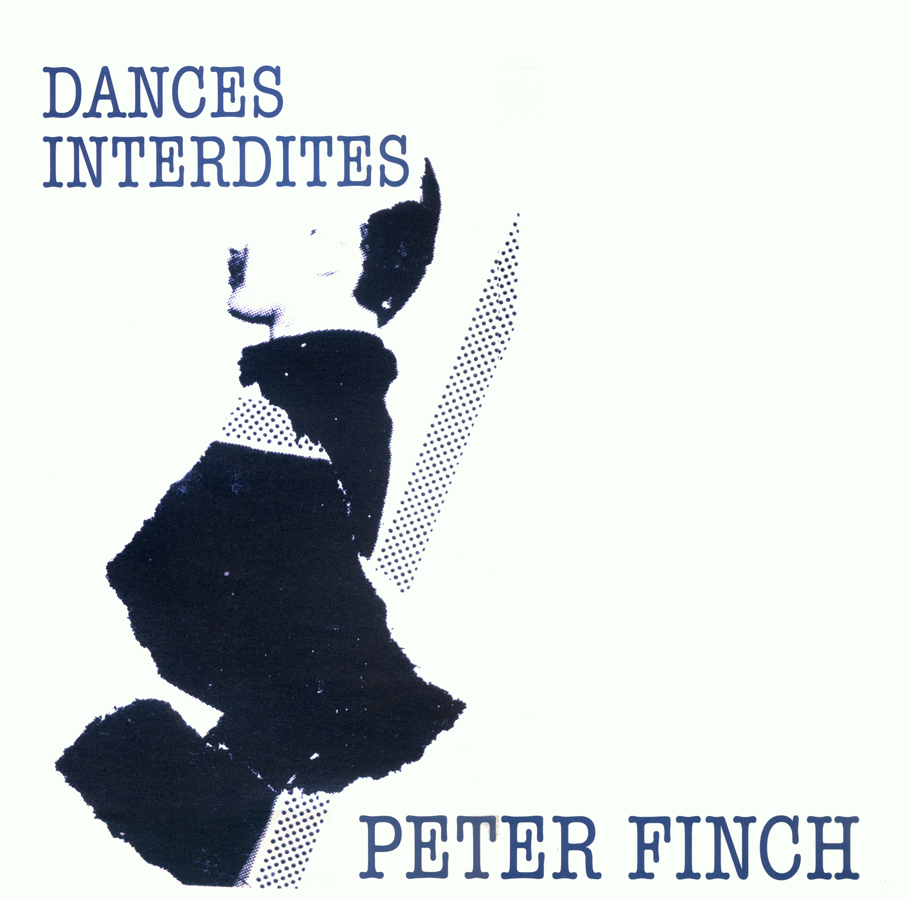 Slowscan #38 now available from Sea Urchin:
Peter Finch – Dances Interdites
'Dances interdites' was the title of a cassette by Welsh poet Peter Finch that was released in 1982 on Balsam Flex, London. The cassette was a follow-up to Finch's 'Big Band Dance Music', released on the same label two years earlier. Having lost the use of the state-of-the-art recording studios at Cardiff University where 'Big Band Dance Music' largely had been produced, Finch turned to the limited possibilities of his domestic cassette recorder for its follow-up. Inspired by Henri Chopin and John Cage, Finch crudely manipulated and vandalized his recorder and microphone for the two excellent pieces 'Argentina' and 'Bright Wind' that were released as 'Dances Interdites' by Balsam Flex. Both pieces have now been re-released by Slowscan on an LP with the same title. In addition to those two recordings, Slowscan vol. 38 contains Finch's previously unreleased 'Boogie Slice' of the same period and 'Blodeuwedd' from 1998, both pieces in the same experimental and subversive vein as 'Dances Interdites'. 'On Criticism' and 'Difficult Discs', both in collaboration with Bob Cobbing and John Whiting and originally issued on Klinker Zounds in 1988, complete the material of this LP.
This expert compilation makes Slowscan's 'Dances Interdites' an important album with a fine selection of Finch's open-minded and experimental works. The inner sleeve, with liner notes by Peter Finch, a portrait of Finch by Stuart Smith, a bibliography and a discography, holds interesting information on the Welsh poet and the background of some of his works. And to top all this off, Johnny Van de Koolwijk did a great job designing the sleeves of this album. Let your ears dance those forbidden dances!