Check out the new Sea Urchin chapbook:
Nathaniel Hawthorne – Fresh and lovely, yesterday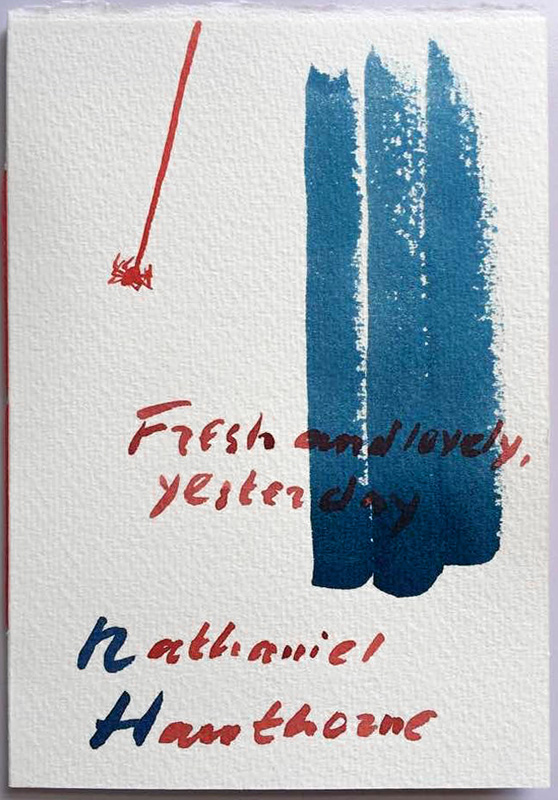 Nathaniel Hawthorne (1804-1864) was a short story writer and novelist who is generally regarded as one of the leading representatives of American 'Dark Romanticism'. Hawthorne was born in Salem, Massachusetts and descended from a family of Puritan settlers of the Massachusetts Bay Colony, one of the earliest and largest New England colonies. His ancestor John Hathorne was a harsh and unrepentant magistrate at the notorious Salem witch trials, in which twenty people were executed and five died in prison. To distance himself from his fanatical ancestor Nathaniel changed his surname to Hawthorne, but his Puritan lineage remains apparent in the themes of his allegorical works, many of which centre on original sin, the supernatural, inherent evil, damnation and redemption. A gifted and prolific prose writer, Hawthorne explored these themes with deep psychological insight in short stories that also show influences from the German Romanticism of E.T.A. Hoffmann and Ludwig Tieck. 'Rappaccini's Daughter' (1844) is an allegorical tale about a poisonous girl and her ruthless father, an excerpt of which has now been re-published by Sea Urchin. The beautiful Sea Urchin chapbook 'Fresh and lovely, yesterday' has been made by hand in a limited edition of 15. All artwork by Ben Schot.