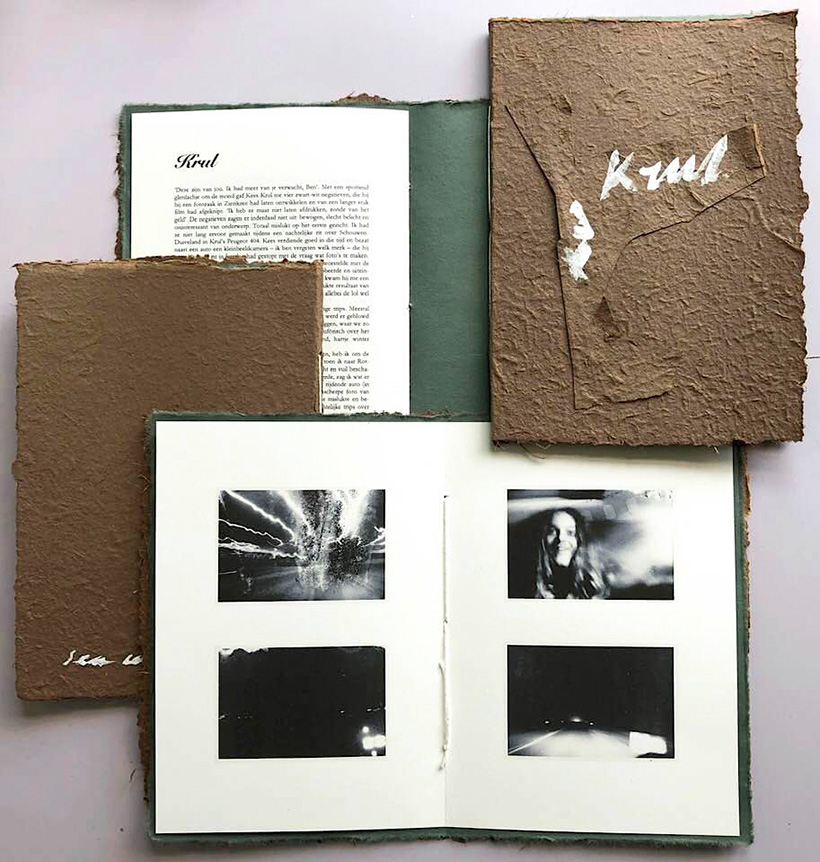 New in our Sea Urchin catalogue:
Ben Schot's Krul is a memory in photos and text of an intoxicated night drive on the isle of Schouwen-Duiveland in Kees Krul's Peugeot 404 in January 1973. Four black and white photo negatives taken from and inside the car that night had been in the possession of the artist without ever having been printed, when they were digitized and converted into photo positives 45 years later. Surprisingly, the photos, unsteady, out-of-focus, randomly shot and damaged in the course of time, appeared to have captured in the best possible way the atmosphere of that wild night out. Three friends, 21, 19 and 18 years old, high on weed, beer and trichlorethylene. In the middle of nowhere. Dude…
The hand made edition, with a cover of elephant dung paper and a flyleaf of green Japanese rice paper, is dedicated to Kees Krul (1951-91) who, according to the text that accompanies the photos, "lived his life to the extreme and one step beyond".