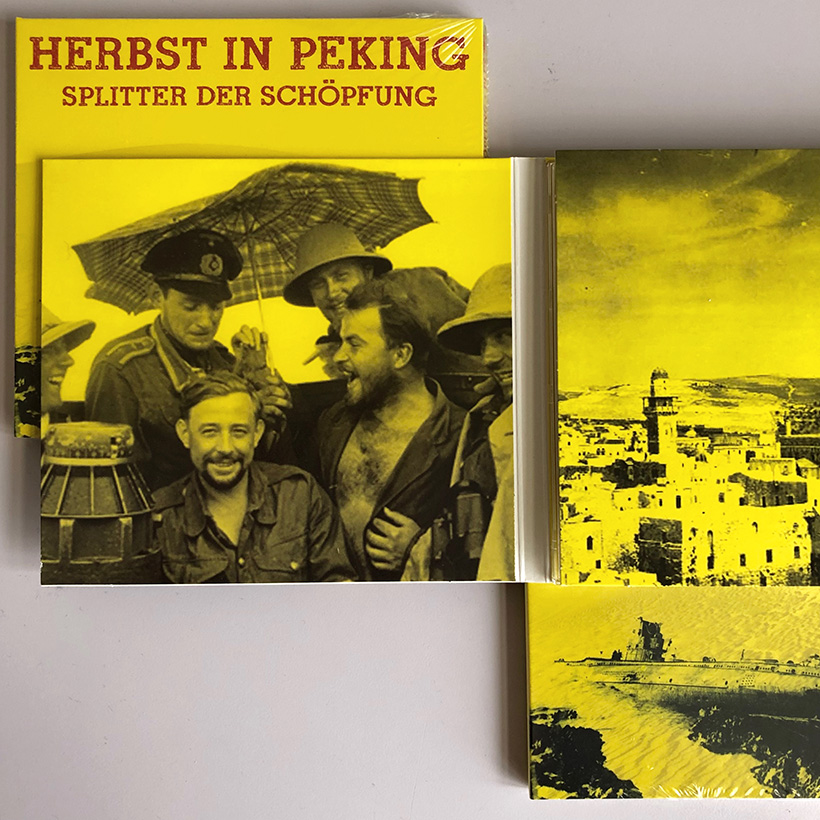 New in our Moloko+ catalogue:
Herbst in Peking – Splitter der Schöpfung
Herbst in Peking's Splitter der Schöpfung (Splinters of Creation) was jointly released on CD by Peking Records and Moloko Plus in 2016. The album is a compilation of typical HIP dub, rock, poetry and shanty-like compositions revolving around Rex Joswig's voice and dark lyrics. Immaculately recorded and produced, the album is one of HIP's finest. Photographs of a stranded U-boat, its crew, foreign coasts and an ancient map of our solar system grace the beautifully designed digipack and add to the atmosphere of loss and brokenness of the 'splinters of creation' theme of this album.
Herbst In Peking, named after Boris Vian's novel, was formed by Rex Joswig in East Berlin in 1987. The anti-authoritarian stance and fierce criticism of the GDR regime of this punk band led to an official ban in 1989. While Rex Joswig ran his Grenzpunkt Null radio show from East Berlin after the GDR had collapsed, his band steadily assimilated influences from Dub, Industrial and Electronic Music. HIP's line-up has changed over the years with Joswig as a constant member and their collaboration with Moloko Plus productive to this day. For the Splitter der Schöpfung CD Herbst In Peking consisted of Rex Joswig, Thor Sten Beckmann, King Snow (Torsten Füchsel), Johnny Vintage and guests Teofilos Fotiadis and Antti Jussi Savalainen. Order now →