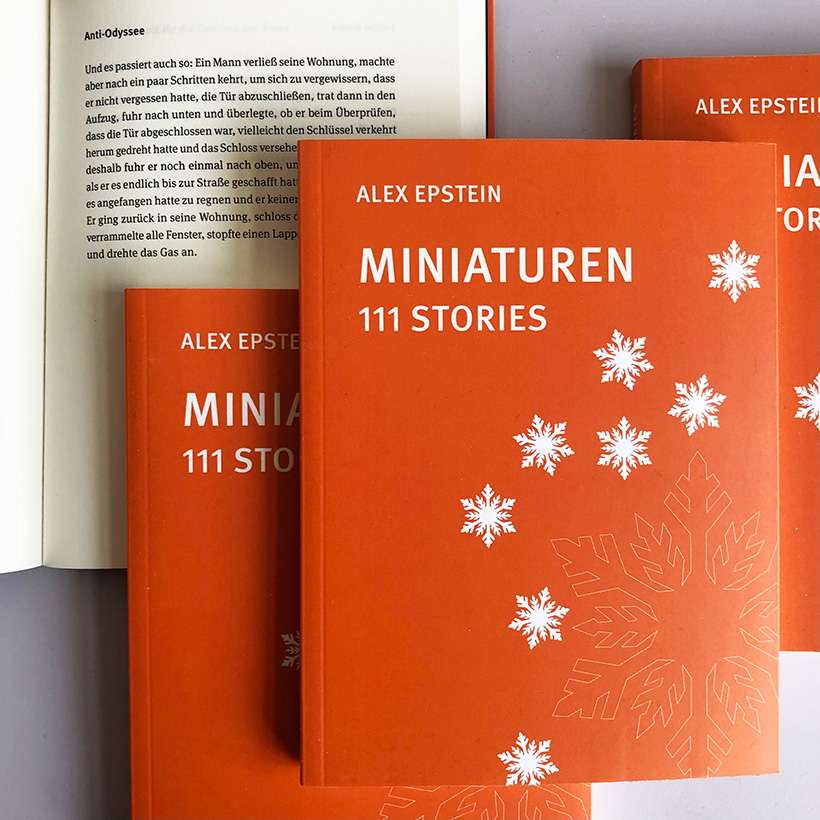 New in our catalogue:
Alex Epstein – Miniaturen, 111 Stories
Alex Epstein was born in Saint Petersburg in 1971 but relocated to Israel with his family at the age of eight. Epstein, who has become known for his flash fiction, received his first publishing contract at the age of 23 and has since published eight collections of micro stories as well as three novels in Hebrew. Epstein's work has been awarded twice with the Israeli Prime Minister's Prize for Authors and Poets and has been translated into a large number of languages.
Some of Epstein's micro stories have now been compiled by Moloko Plus in a fine German translation by Pociao. The tales – some of them no longer than a single sentence – are modern fairy tales, which have quite rightly been subtitled 111 Stories as a reference to 1001 Nights. Each of Epstein's 'miniatures' is flavoured with a subtle mix of magic, existential absurdism and a sense of humour that makes them delicacies to be savoured one by one, morsels that keep the soul aglow in these dark days. Order now →