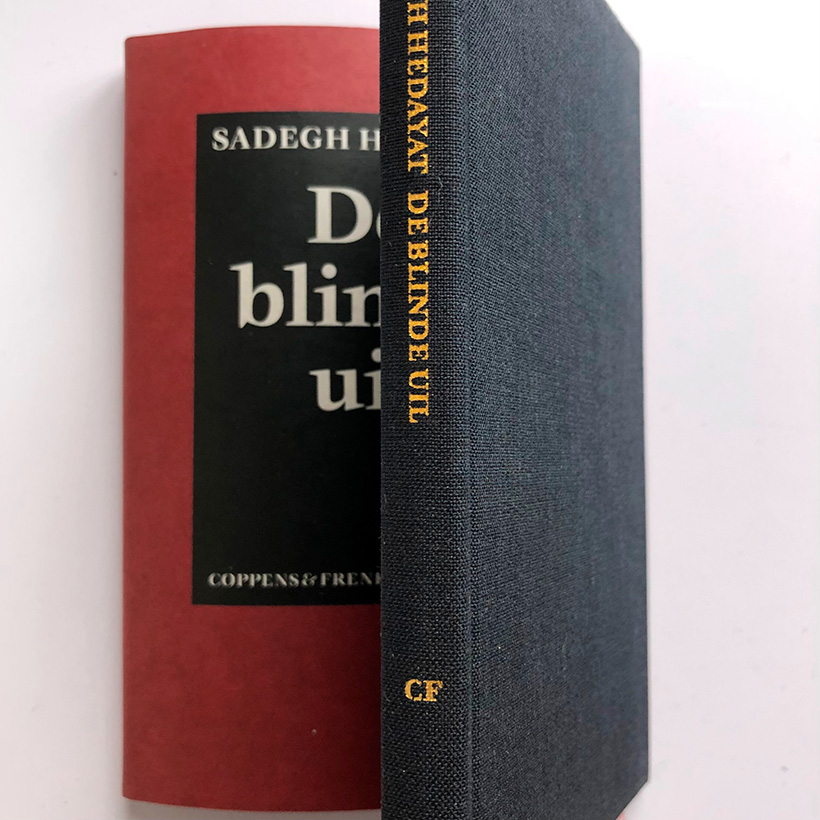 New in our Collectible Books catalogue:
Sadegh Hedayat – De blinde uil
Sadegh Hedayat was born into an aristocratic family in Tehran in 1903. He briefly studied engineering in Belgium in 1925 followed by architecture and dentistry in France, where he stayed for four years and was rescued from a suicide attempt. In 1930 he returned to Iran without having taken a degree and devoted the rest of his life to the studies of Western literature and Iranian folklore. Inspired by Rilke, Poe, Kafka and Chekhov Hedayat wrote a large number of modern short stories, novels, criticisms, translations and one play. He turned into one of the most important Iranian writers of his era, whose work The Blind Owl – started in Paris in 1930 and finished in Bombay in 1937 – is generally considered his magnus opus. Hedayat returned to Paris to commit suicide in 1951.
The Blind Owl is the non-linear and hallucinatory story of a pen case painter talking to an owl-shaped shadow on his wall about his visions in which death is omnipotent and omnipresent. This Dutch translation of Hedayat's pessimistic masterpiece was published as a hardcover edition by Coppens & Frenks, Amsterdam in 1987. The condition of this copy of the now sought-after book is excellent and as good as new regarding both the book and the dustjacket. Order now →