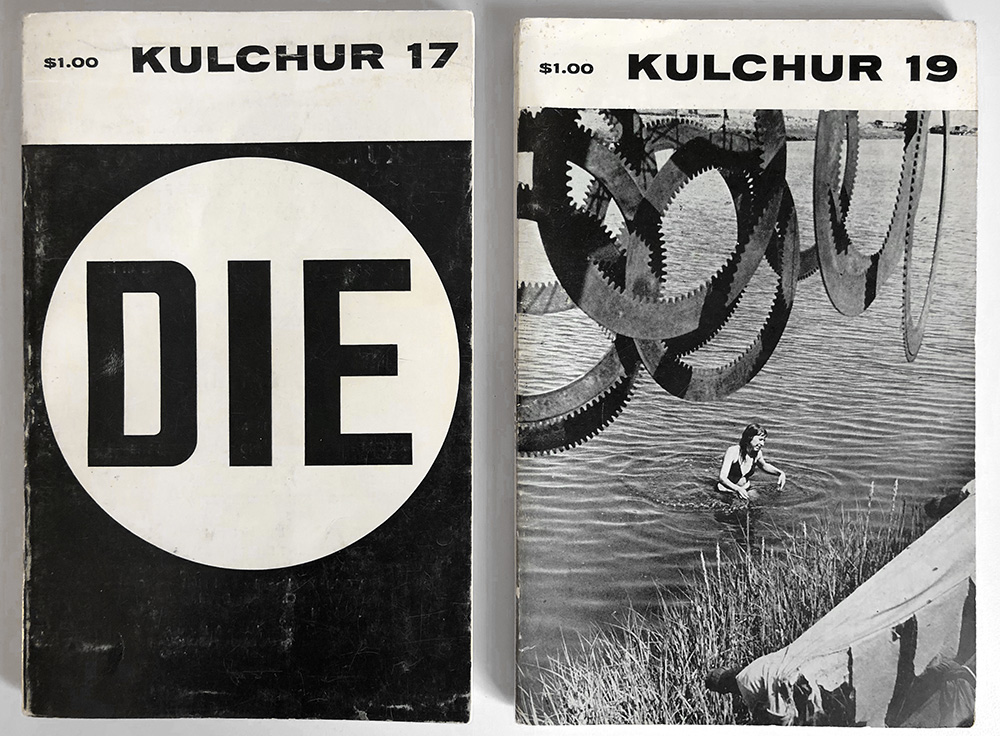 New in our Collectible catalogue:

KULCHUR #17 and KULCHUR #19 (1965)
Named after Ezra Pound's 1938 Guide to Kulchur, Kulchur was a 1960s quarterly magazine from New York that focused on cultural criticism by leading avant-garde poets, writers and artists of the period. The first three issues by Kulchur were edited by Marc Schleifer in 1960, followed by single issues edited by Gilbert Sorrentino and Joel Oppenheimer, a number of issues by editorial boards with Frank O'Hara and LeRoi Jones a.o. before being continued under the single editorship of Lita Hornick from 1962 to 1965. Kulchur ran for twenty issues before Hornick turned the magazine into Kulchur Press, which developed into an important publisher of poets and artists associated with the New York School, such as Frank O'Hara, Ted Berrigan and Ron Padgett.
Available from our Collectible catalogue are now copies of Kulchur #17 (Spring 1965) and Kulchur #19 (Autumn 1965). Both copies in good condition.