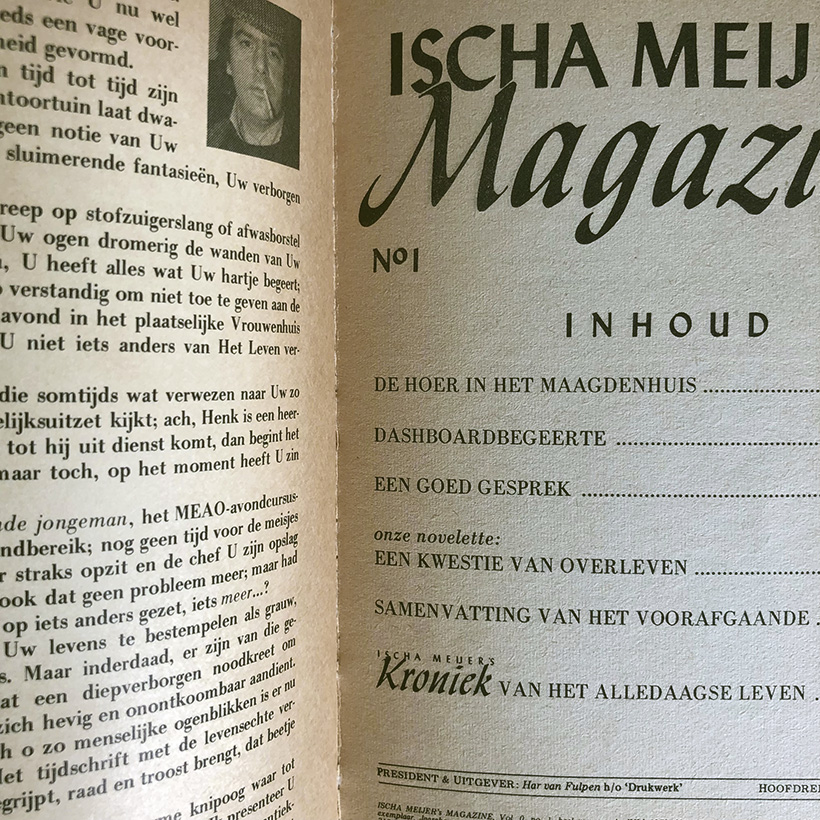 New in our Collectible catalogue:
Soon after Ischa Meijer was born in Amsterdam in 1943, he and his parents were deported by the Nazis to Bergen-Belsen concentration camp. The young Jewish family survived the camp and returned to Amsterdam after the war, where two more children were born. Fearing the rise of communism in Europe, Meijer's parents and their children moved to Paramaribo in the early 1950s but, unable to adjust to life in Surinam, returned to Amsterdam a couple of years later. Ischa and his siblings grew up emotionally neglected in a household that was overshadowed by the parents' traumatic experiences during the Nazi occupation. Ischa's upbringing had a lasting impact on his outlook on life and resulted into a strident misanthropy, only made bearable by his alcohol-fuelled sense of humour and talents as a writer, journalist, playwright and television presenter. Meijer died of a heart attack on his 52th birthday in 1995 shortly after both his estranged parents had passed away too.
Ischa Meijer started his own pulp magazine in 1979 but the project would not go beyond a first issue. Internal arguments between Meijer, the designer and the printer and a lack of time to put together other issues meant the promising project was already abandoned after the first issue, of which 5,000 copies were printed. This copy of Ischa Meijer's Magazine, which contains short stories, columns, illustrations and advertisements, is in very good condition with only minor shelf wear, smudging and yellowing of the pages.