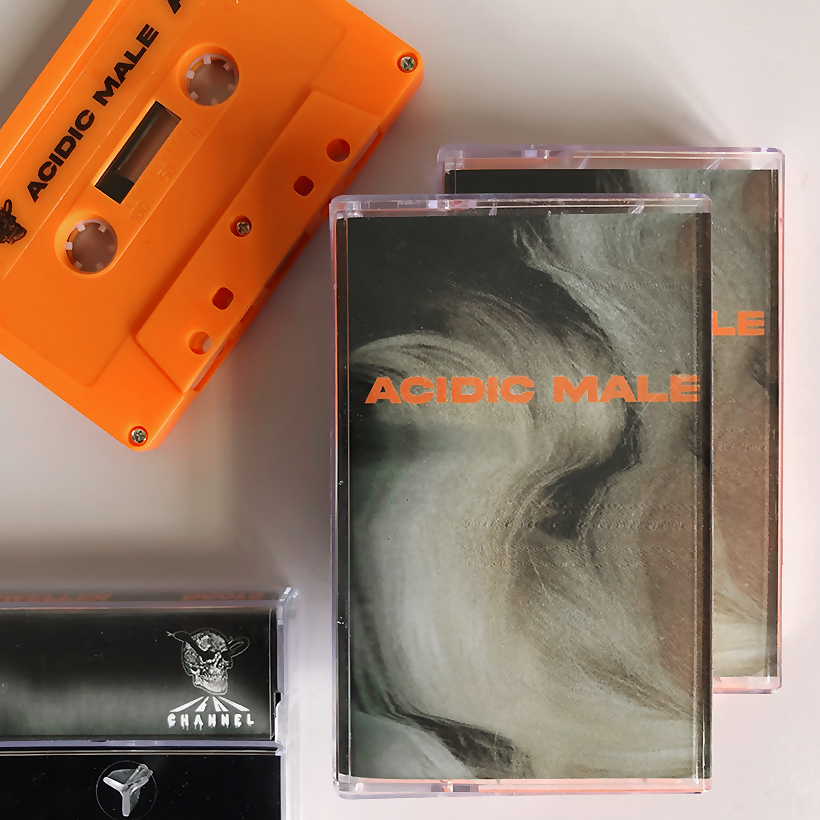 New cassette by Acidic Male:
Acidic Male – Rat-Spirited Dweller

Puck Schot (1994) was trained as a visual artist at the Royal Academy of Art, The Hague. Apart from her work as an artist, filmmaker, performer and poet she has explored electronic music under the moniker Acidic Male since 2019. In her music and performances she manages to combine personal and intimate themes with industrial noise, heavy beats and violent poetry, while at the same time exploring shifts in standard gender roles. Together with fellow-artist RJM Vanderheyden she also forms the duo Vot'ress, who in their music combine field recordings, noise and Shakespearean texts. Acidic Male regularly performs as a DJ as well.
According to Dead Channel Records Acidic Male's album Rat-Spirited Dweller "delivers five tracks that relentlessly drag you through the dust, grease and glister, through the speed of ritual and violent meditation. Twisting distorted voices with industrial sounds, this caustic EP lays bare Acidic Male's self-embodiment of dirt." Sea Urchin distributes the very last available copies of this fine release.