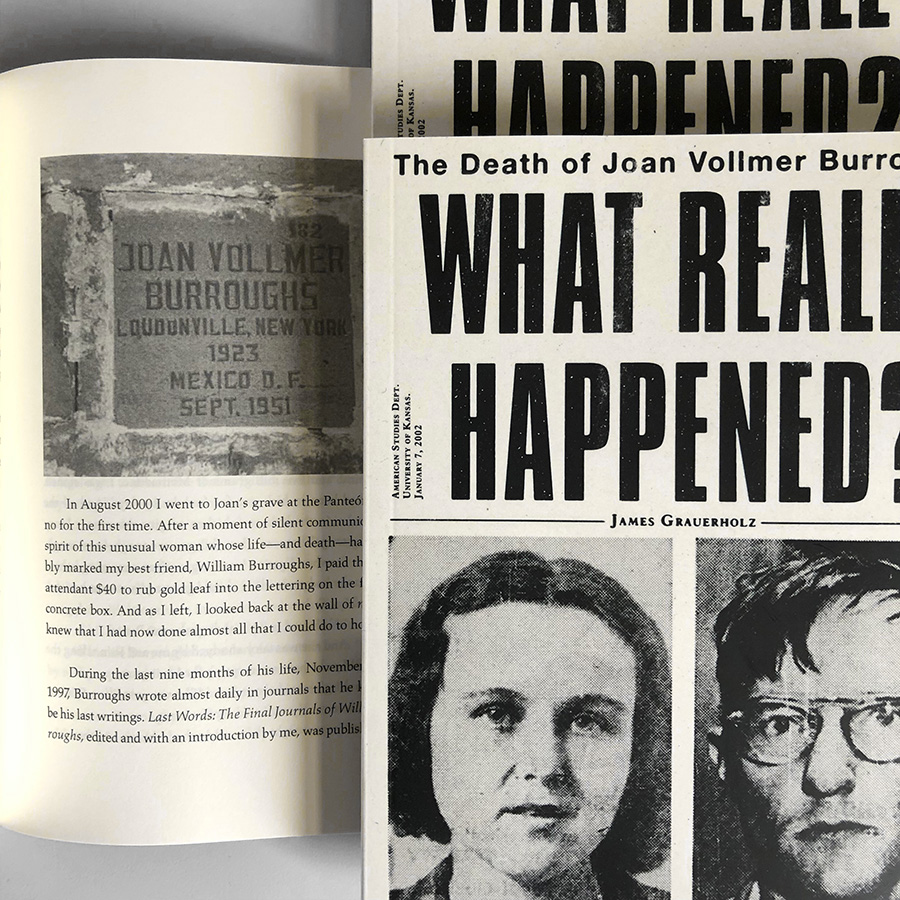 New in our Moloko Plus catalogue:
American writer and editor James Grauerholz is best known as the bibliographer and literary executor of the late William S. Burroughs. Grauerholz was born in Coffeyville, Kansas in 1953 and briefly attented the University of Kansas before dropping out in the early 1970s. Already fascinated by the Beat Generation when he left Kansas for New York City, Grauerholz befriended Allen Ginsberg, who recommended him as an assistant to Burroughs. Over the years Grauerholz developed into a close friend of Burroughs's and on and off functioned as his manager until the latter's death in 1997. Grauerholz helped edit several of Buroughs's books and wrote biographical sketches and an article on Burroughs's notorious killing of Joan Vollmer Burroughs, which was published in 2002 by the American Studies Department of the University of Kansas.
Grauerholz's study The Death of Joan Vollmer Burroughs: What really happened? has now appeared in print from Ralf Friel's Moloko Plus press from Schönebeck, Germany. Beautifully designed by Robert Schalinski, this detailed account of an event that haunted Burroughs and marred his reputation for the rest of his life, is another fine publication in Moloko's excellent series of Burroughs studies.