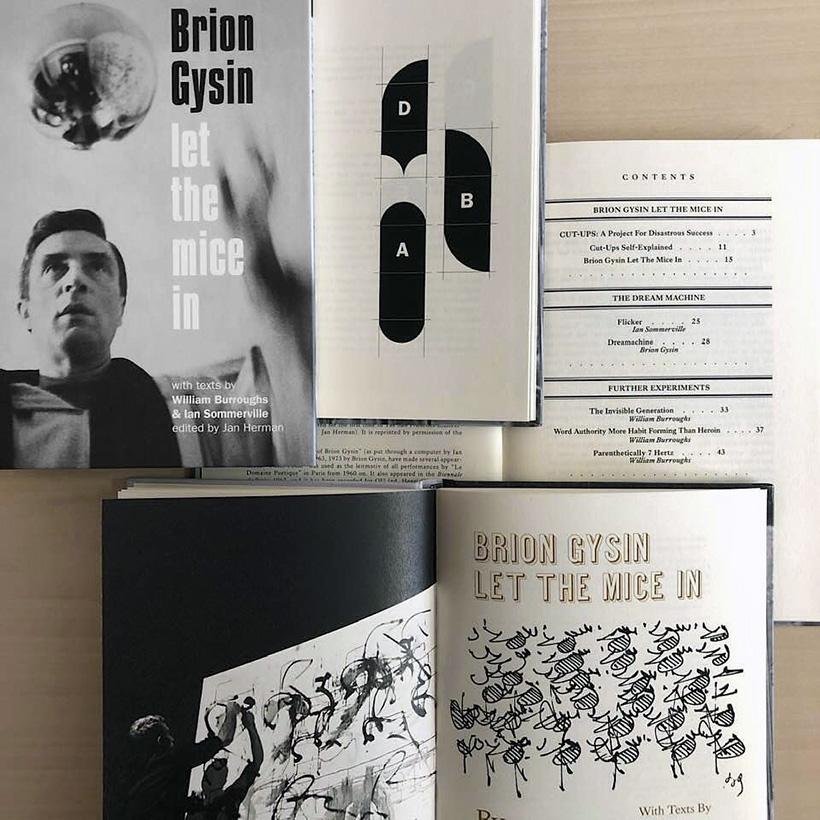 New in our Moloko Print catalogue:
Brion Gysin's Let the Mice in was first published by Dick Higgins's Something Else Press in 1973. In his editor's note to that edition Jan Herman wrote that the book brings together texts written in the early 1960s and photographs to document part of literary history, notably the use of cut-ups as a writing method. Cut-ups can be traced back to the Dadaists but were re-invented, elaborated and popularised by Brion Gysin and his friend William Burroughs in Paris in the early 1960s. Their first cut-ups were published in Minutes to Go, a collaboration with Sinclair Beiles and Gregory Corso, which was published by Jean Fanchette's Two Cities Editions in 1960. Herman explains that the cut-up as a literary method is clarified in Let the Mice in and that the book can be considered a companion to its earliest experiments. Let the Mice in contains essays, actual cut-ups, photos, poems and works by Gysin and his friends that not only document a now famous aspect of literary history but most of all give insight into the skein of avant-garde, semi-scientific, magical and psychedelic influences that lay at the heart of Gysin's artistry.
Ralf Friel's Moloko Plus press has now published a facsimile of the original 1973 edition of Let the Mice in and has extended it with a foreword by Douglas Field and extra photos of Gysin. This hardcover edition of Gysin's manual, beautifully designed by Robert Schalinski, is another valuable contribution by Moloko Plus to the study of cut-ups and their literary importance.