Various artists and poets
Publisher: Danny Shot (Long Shot Productions Inc., Hoboken)
Year: 1993
Size: 213 x 138 x 12 mm
Language: English
Pages: 176, offset printed & perfect bound
Editor-in-Chief: Jack Wiler
Co-editors: Tom Pulhamus, Erik LaPrade, Nancy Mercado
Cover photography: Larry Clark & Bruce Polonsky
Condition: very good, minor damage and shelf wear to the cover.

€ 10.00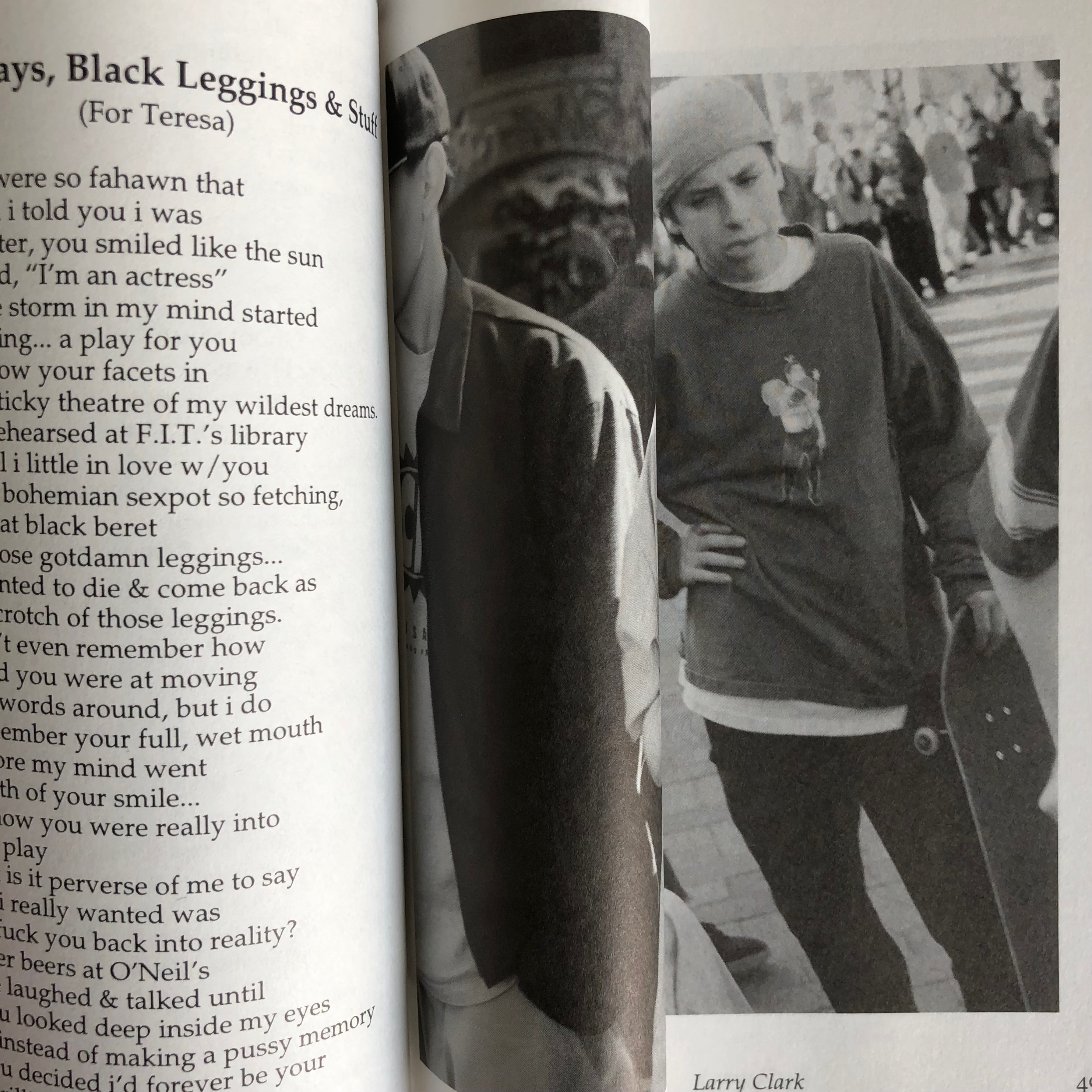 Long Shot was a leftwing magazine of the arts published first from New Brunswick and then from Hoboken by poet and teacher Danny Shot. It ran for 27 issues from 1982 to 2004 and took inspiration from sources as varied as The Beat Generation, Punk and the political commitment of Italian film director Lina Wertmüller. Danny Shot and co-founder Eliot Katz published the first issue of Long Shot in early 1982 with the help of Allen Ginsberg, whom Katz had met at Naropa University. Among the regular contributors to the magazine were Andy Clausen, Robert Press, Allen Ginsberg, Amiri Baraka and Shot and Katz themselves. During its 22-year existence Long Shot managed to bring together poets such as Ray Bremser, Janine Pommy Vega, Ed Sanders, Jack Micheline, Tuli Kupferberg, Ted Berrigan and artists and musicians such as Larry Rivers, Cindy Sherman, Archie Shepp, Leon Golub and Lou Reed.
Long Shot Volume 15 was published in 1993 and contains contributions by Allen Ginsberg, Jack Micheline, Larry Clark, Robert DeNiro, Larry Rivers, Charles Bukowski a.o. The condition of this particular copy is very good with only minor shelf wear and damage to the cover.