Various artists: Alexander Trocchi, Antonin Artaud, Allen Ginsberg, Ezra Pound, Neal Cassady, Julian Beck et al.
Publisher: City Lights Books, San Francisco
Editor: Lawrence Ferlinghetti
Year: 1964
Size: 200 x 138 x 28 mm
Pages: 280, offset printed and perfect bound
Language: English
Artwork & Photography: Roland Topor, Daniel Moore, Peter Le Blanc, Walter Mori
Condition: Very good. Some shelf wear and
discolouring of the cover and minor damage
to the spine.

€ 25.00
Postage & packing not included
Ever since its foundation in 1953 by Peter D. Martin and Lawrence Ferlinghetti, City Lights has been a seminal publishing house and a leading independent bookstore. Named after the Chaplin film City Lights, the store started out in San Francisco as the first all-paperback bookstore in the US and its press as the publisher of early works by San Francisco Renaissance poets such as Kenneth Rexroth, Philip Lamantia, Jack Spicer, Robert Duncan and Ferlinghetti himself. In 1955 Peter Martin sold his share of City Lights to Ferlinghetti, who would spearhead the business until his death 2021. The publishing branch of the venture – which had actually started several years earlier with Peter Martin's literary City Lights magazine – was launched by Ferlinghetti that same year and rose to national fame one year later with the publication of Allen Ginsberg's Howl and other Poems. City Lights built a reputation as the main publisher of the Beat Generation in the late 1950s and 1960s but published a wide variety of other works and translations as well, such as works by Charles Bukowski, Pier Paolo Pasolini, Georges Bataille, Noam Chomsky and Sam Shepard.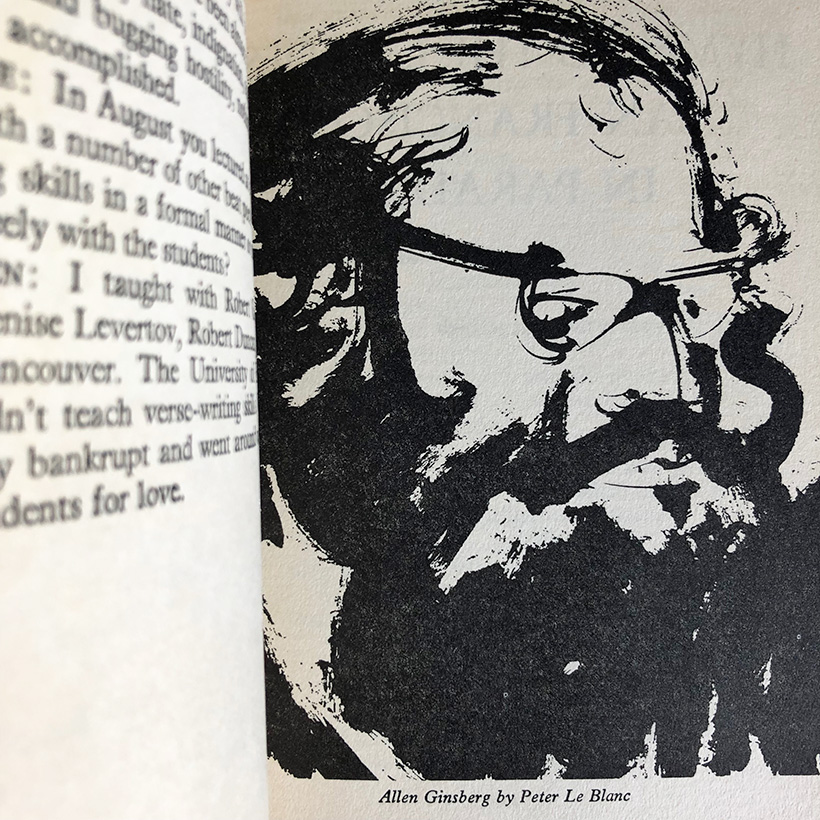 The first three issues of the City Lights Journal were published between 1963 and 1966. Combining English translations of European avant-garde authors and poets such as Arthur Rimbaud, Antonin Artaud, Guillaume Apollinaire and Ferdinand Céline with Beat poets such as Gregory Corso, Neal Cassady and Allen Ginsberg and leading artists as Roland Topor, Allan Kaprow and Julian Beck, the City Lights Journals proved seminal to the 1960s counterculture and set an example for many later publishing ventures.
This copy of City Lights Journal, Number Two, published in 1964, is in very good condition with only minor shelf wear of the cover and minor damage to the spine. Among the contributors to this 280-page book count Alexander Trocchi with his famous invisible insurrection of a million minds, Grazia Livi's interview of Ezra Pound, Claude Pelieu, Gary Snyder, Allen Ginsberg, Frank O'Hara and many others.