Author: Abbie Hoffman
Co-conspirator: Izack Haber
Publisher: Pirate Editions, New York
Year: First printing, 1971
Size: 177 x 108 x 20 mm
Pages: 308, perfect bound
Language: English
Condition: Fair. Cover dog-eared and spine worn.
Ownership and library marks inside.

€ 30.00
Abbie Hoffman was born in Worcester, Massachusetts in 1936 into a Jewish middle-class family. Hoffman already won a reputation as a prankster and troublemaker at high school, from which was expelled in his second year. His first arrest followed at the age of 17. After his expulsion from high school, Hoffman attended Worcester Academy, from which he graduated in 1955. He enrolled at the University of California, Berkeley where he studied psychology and the Marxist theories of Herbert Marcuse. Hoffman became a convinced anti-war and civil rights activist and was influenced by the anti-authoritarian anarchist San Francico Diggers and the Dutch Provos before becoming a founding member of the Yippie (Youth International Party) movement in 1967. From that time Hoffman developed into a high-profile activist and prankster and was one of the Chicago Seven, who were charged by the federal government with conspiracy and rioting during the 1968 Democratic Convention. At Woodstock in 1969, Hoffman was kicked off the stage by Pete Townshend when he tried to disrupt The Who's performance to protest against John Sinclair's imprisonment. Hoffman was arrested several times and on various charges in the 1970s and 1980s before committing suicide in 1989, aged 52.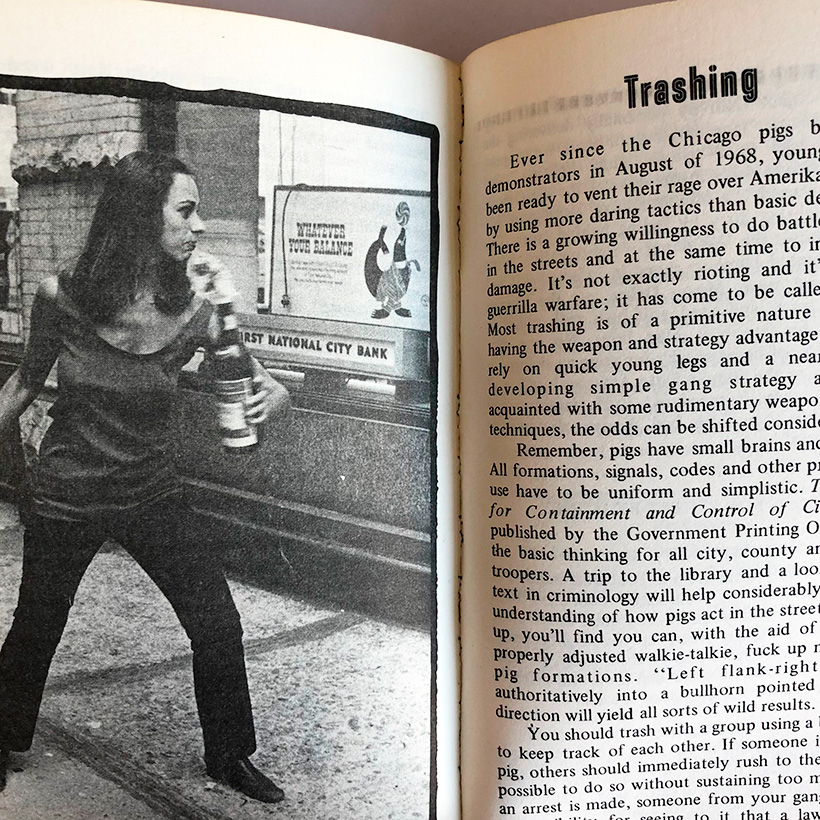 Abbie Hoffman's countercultural and subversive Steal this Book was no doubt inspired by the 1968 Klau mich by Rainer Langhans & Fritz Teufel. Steal this Book was rejected by at least 30 publishers before he published it through his own Pirate Editions in 1971. Once it had been printed, it turned into a bestseller among young people and saw many reprints. The condition of this copy of the first 1971 printing is fair: the cover is dog-eared and the spine shows wear. Inside there is an ownership mark and a library number.