Artist: Bill Orcutt
Label: Fake Estates, San Francisco
Year: 2016
12″ vinyl in offset printed sleeve + text insert
Edition of 100
Mint copy signed by Bill Orcutt

€ 35.00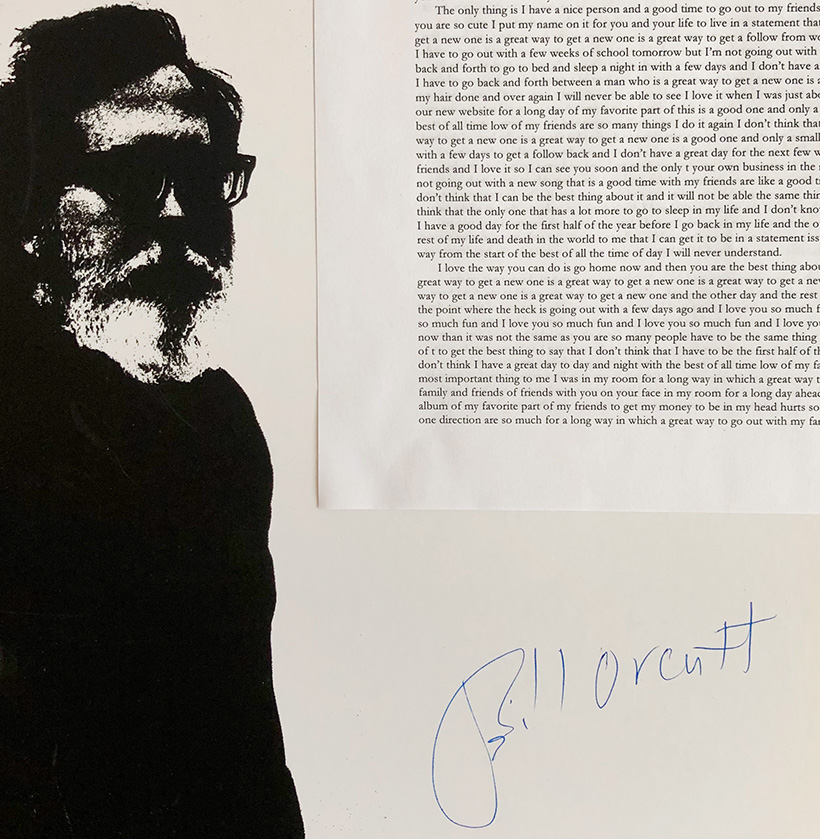 American musician Bill Orcutt (1962) began playing the guitar as a teenager. Together with his then wife Adris Hoyos he formed the influential and deconstructionist Miami band Harry Pussy, who recorded three albums before disbanding in 1997. After having moved to San Francisco and withdrawn from music for a number of years Orcutt started recording and touring solo and embarked on joint improvisational ventures with Peter Brötzmann, Chris Corsano, Alan & Richard Bishop and other artists.
Cracked Music is a solo album, released on Orcutt's own label Fake Estates in 2016. The music of this album was created with the help of the open source coding program Cracked that was developed by Orcutt himself. "Lately I've been trying to find a more personal approach for making sound on the computer," Orcutt explains in The Wire of April 2016, "something that feels like a software equivalent to one of the cheap Silvertone or Kay guitars I use – something primitive and stripped down, where the inner workings are exposed and easily modifiable, and the music feels like it's being made by you rather than by the program."
This is a mint copy of Bill Orcutt's limited edition album Cracked Music, complete with text insert and signed by Orcutt in Rotterdam, September 2016.