In this slim edition, beautifully designed by Anneke Auer, publisher Ben Schot interviews poet Yannis Livadas about the position of poetry in general. Starting from Filippo Tommaso Marinetti's violent notion of poetry, the discussion follows a precarious path of its own. Schot's train of thought clashes with Livadas's poetic language, but instead of heading for derailment the discussion opens new perspectives amid desolate piles of ashes and brightly burning flames of creation.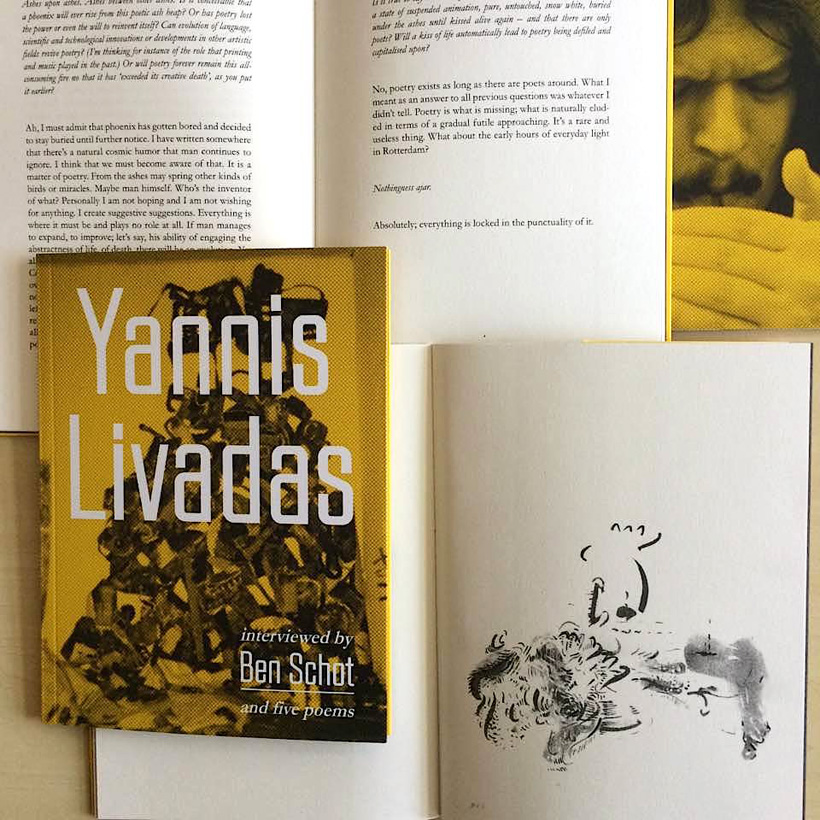 To this interview five English poems by Livadas and artwork by Schot have been added. The book was jointly published by Moloko Print from Schönebeck and Sea Urchin from Rotterdam in 2017.
Yannis Livadas is a contemporary Greek poet, born in 1969. He is also an editor; essayist, translator, of more than fifty books of American poetry and prose; an independent scholar with specialization on modernism, beat literature, postmodernism and haiku. He is also a columnist and freelancer contributor to various literary magazines, both in Greece and other countries. His poems and essays have been translated in eight languages. He lives in Paris, France.