Poet: Albert Ehrenstein
Publisher: Sea Urchin
Year: 2021
Size: 210 x 150 x 4 mm
Language: English
4 pamphlet stitched pages printed on 200 gr paper, flyleaves of Japanese paper. Each copy has a hand drawn cover
Artwork & translation : Ben Schot
Hand made edition of 15

€ 15.00
Postage & packing not included
Albert Ehrenstein was born to Hungarian parents in Vienna in 1886. Despite his poor Jewish working-class background he was admitted to the renowned Piaristengymnasium and was able to study History, Geography and Art History at the University of Vienna. After having written his History thesis in 1910, he focused on a literary career, an ambition that had developed during his years at university. Ehrenstein rose to notoriety overnight with the publication of his provocative poem Wanderers Lied in Karl Kraus's satirical magazine Die Fackel, the very first time one of his works was published. The following year Ehrenstein's story Tubutsch appeared with illustrations by his friend Oskar Kokoschka, who introduced him to Herwarth Walden of Der Sturm in Berlin. After having moved there, Ehrenstein became friends with Else Lasker-Schüler, Gottfried Benn and Franz Werfel, was published in the expressionist magazines Der Sturm, Saturn and Die Aktion, and turned into one of the most distinct voices of early Expressionism.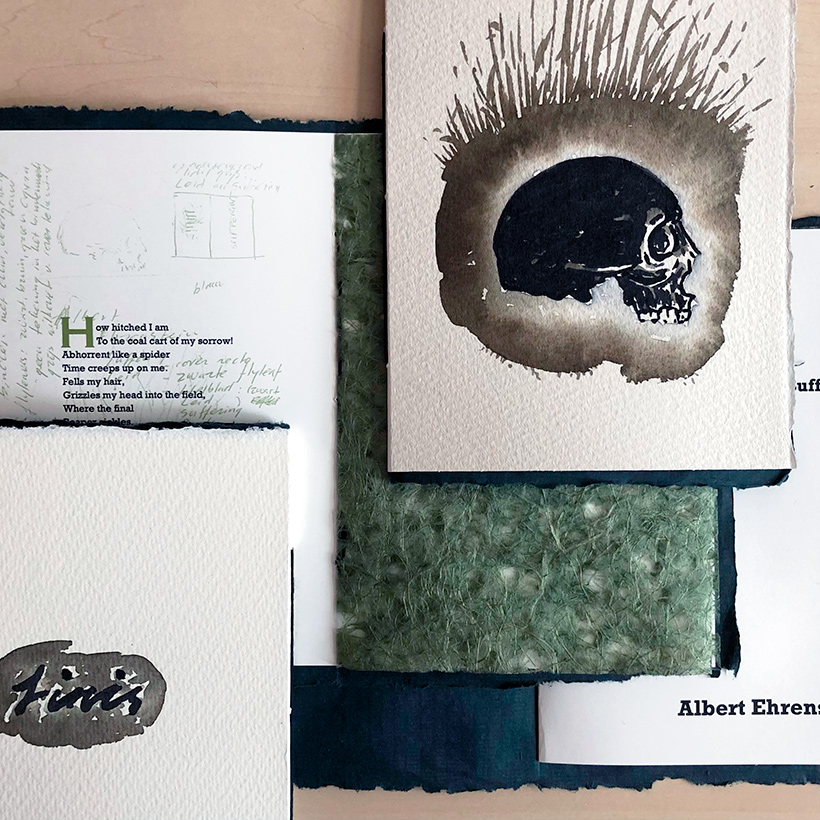 Unfit for military service, Ehrenstein spent the years of World War I working for the National War Archive in Vienna and for publishing houses in Leipzig and Berlin. During that period he was published in the anti-war magazine Neue Jugend together with George Grosz and Franz Jung, until the magazine was banned in 1917. After the war Ehrenstein travelled extensively and lived in China for some time. When the Nazis rose to power in Germany, Ehrenstein's reputation as a revolutionary socialist led to a ban of his books and he himself, as a Jew, found himself forced to flee the country in 1935. Like many other European exiles, he ended up in New York in 1941. Despite George Grosz's support, Ehrenstein failed to make a living as a writer there and he had to return to Germany in 1949. Not being able to find a publisher there as well and having seen his political and literary ambitions gone up in smoke, Ehrenstein, embittered and desillusioned, returned once again to New York, where he died from a stroke in a paupers' hospital in 1950.
Albert Ehrenstein's poem Leid was first published in the compilation Die rote Zeit in 1917. Leid, translated and published as Suffering by Sea Urchin, is a dark expressionist and existentialist poem with imagery powerful enough to bring to mind some of Otto Dix's traumatic post-war works. Edition of 15 copies, each with a hand drawn cover in watercolour. Artwork and English translation: Ben Schot.