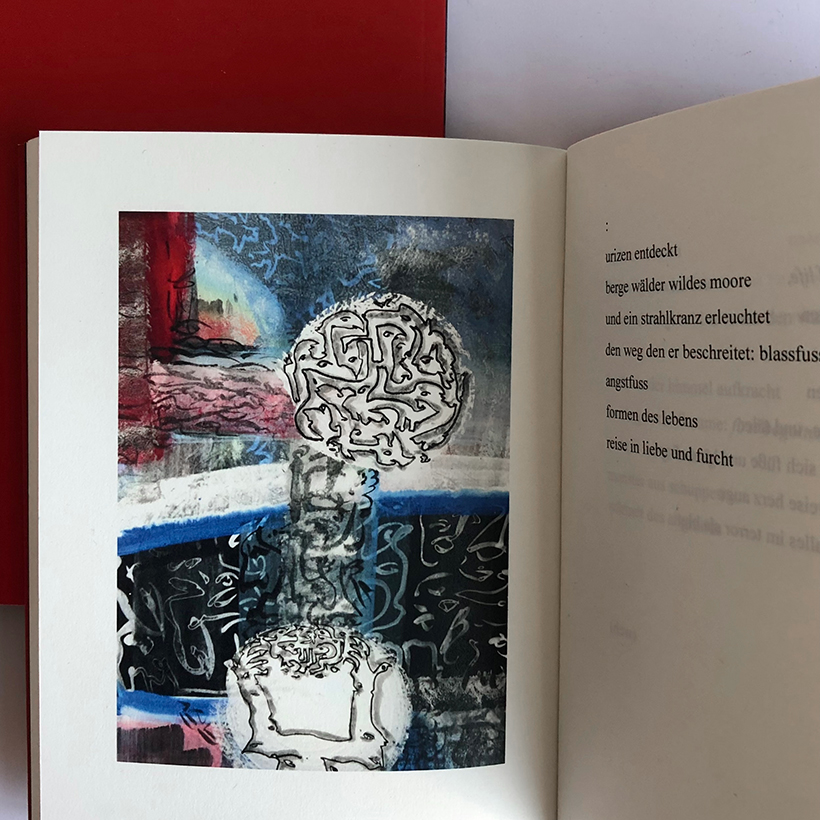 William Blake's Book of Urizen, first published in 1794, is the source of inspiration for this volume of poetry by Sophie Reyer. Like Blake, Reyer makes a poetic attempt to discover new truths about the human soul. Both venture into the depths of the psyche, turn away from oppressive reason – embodied by Urizen – and postulate the liberation of feelings and urges. As a visual counterpart to her poems, the author chose paintings by Harald Häuser.
Sophie Reyer (1984) is an author, poet, philosopher and composer of classical music from Vienna. Reyer followed German studies in her hometown and Composition at Graz Conservatory, from which she graduated in 2007. She has been a member of the editorial board of the Austrian literary magazine Lichtungen since 2009 and became a Master of Arts in composition for music theatre in 2010. From 2011 to 2014 she studied Media Art in Cologne and took her Ph.D. at the University of Vienna with her work Performanz und Biomacht in 2017.
Harald Häuser was born in Marburg in 1957 and has been active as a visual artist since 1983. he studied political science, literature and linguistics in Konstanz and painting and art history in Karlsruhe.