Artist: Smegma
Label: Pigface Records, Portland
Pigface 030
Yea : 2017
C-40 cassette
Limited edition

€ 8.00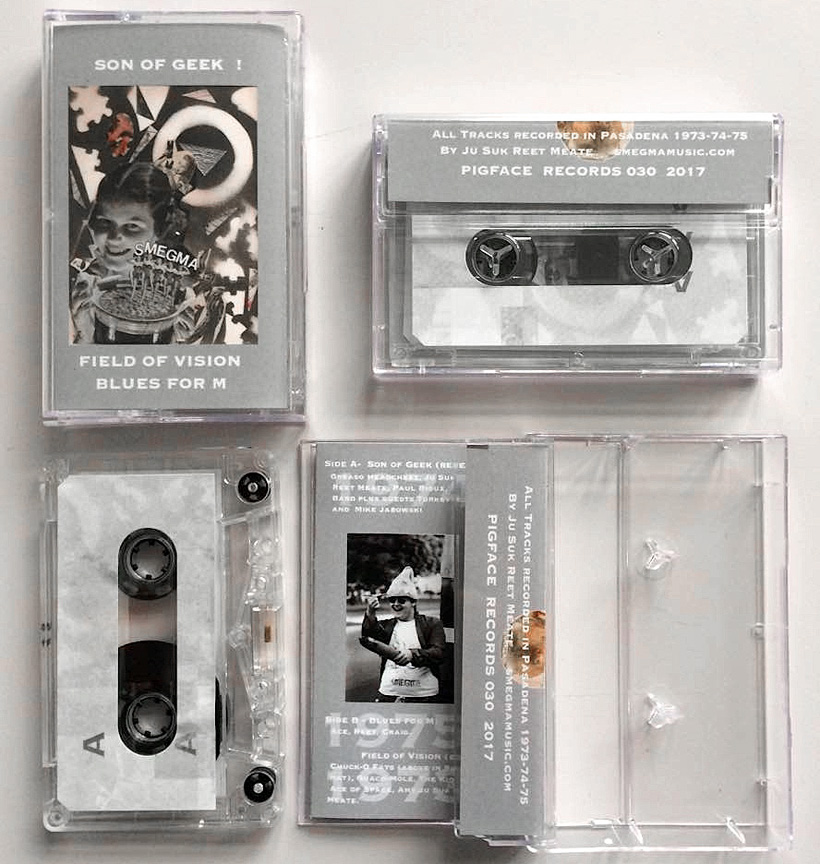 Smegma's 'Son Of Geek' is a condensed musical in several acts with a disturbing storyline and psychedelic improvisations by Greaso Headcheez, Ju Suk Reet Meate, Paul Rioux, Bard and guests Turkey Mon and Mike Jabowski. Son of Geek, the lyrics warn a couple of times, is a freak. And yeah, this guy takes you places: 'Hello Mr Geek. It looks like your teeth is ruined. I'll try to fix it up..'
Side B:
'Blues For M', the first part of the B-side of the cassette, is a throbbing piece by Ace, Reet, and Craig. A hypnotic night drive. Since when do they have black traffic lights?
The second part is the wild mix of instruments and styles 'Field Of Vision'. Chuck-O-Fats, Guaco-Mole, The Kid, Ace Of Space, Amy, and Ju Suk Reet Meate push improvisation to the limit and blow music to fast and colourful smithereens.
All tracks recorded by Ju Suk Reet Meate in Pasadena 1973-74-75.