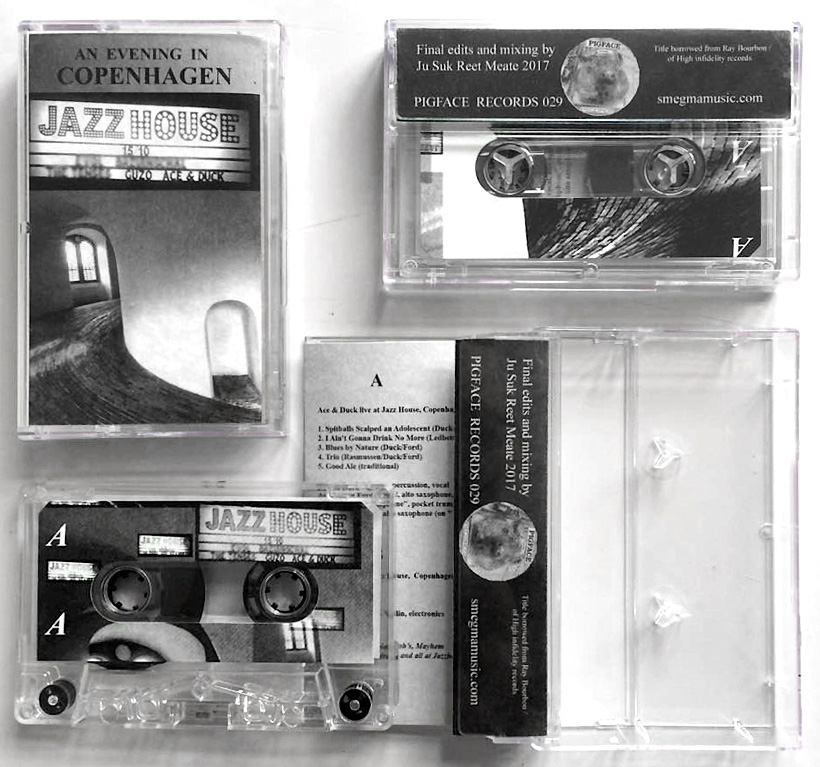 The A-side of this cassette contains recordings of Ace & Duck (Ace Farren Ford and Dennis Duck) live at Jazz House, Copenhagen, 2016. On one of the five tracks they are joined by renowned Danish saxophone player Mette Rasmussen. The tracks on this side of the cassette slip from ferocious free jazz pieces into bluesy drinking songs in Ace's battered voice and back again. Relive a wild night in Copenhagen that hit the Jazz House in the guts and had it asking for more.
The B-side contains a piece by Guzo (Madelyn Villano) recorded live that same night. Guzo's mix of violin improvisations and electronics builds up to a beautiful multilayered, almost ethereal piece to end in a dark crescendo.
Final edits and mixing by Ju Suk Reet Meate 2017.