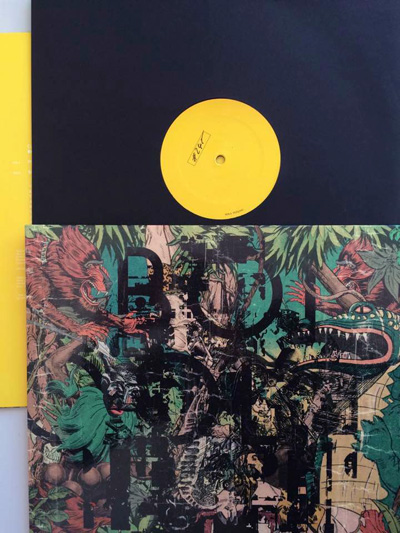 Column One was founded by René Lamp, Robert Schalinski and Eike Bölling in Berlin in 1992. Around the two core members Lamp and Schalinski a loose and constantly changing collective of artists and musicians formed that has been active since. The collective approaches Western art and culture from a deconstructionist angle. One source of inspiration in taking apart art and media culture is Radical Constructivism. Other sources are Dada and the collages, cut-ups and film and tape experiments by Burroughs & Gysin, Derek Jarman, Genesis P-Orridge, Jürgen Ploog and other earlier deconstructionists. The 'Boiling Pool', Column One latest project, is a crystal clear but mind-blowing sound collage. According to the information on the sleeve it consists of no fewer than '953 fragments, 722 situations, 952 interruptions and countless Sources, intensions & beings, recorded at various places between 1971 & 2016'. The recordings were beautifully mixed and edited by Robert Schalinski, who also took care of the cover art and the production of the LP. The mix was mastered by Polly Sinclair in 2016 and released the same year on Column One's own label 90% Wasser from Berlin in collaboration with Moloko Plus from Schönebeck. Limited edition of 245 numbered copies.
"Time is a human affliction; not a human invention but a prison.
So what is the meaning of one hundred sixty million years without time? …"
(William Burroughs quote on the cover of Boiling Pool)
Over the years other members of Column One have been: Andrew Loadman, Jerome Soudan (aka Mimetic), Wojcek Czern (aka Zia Siodma Gora), Jürgen Eckloff, Leo Solter, Rashad Becker, Tom Platt, Stea Andreasson, R.U. Brain-Bridge, a.o.